Leading the Way in Advanced Manufacturing and Technology
The Advanced Technology Center will have the following hours of operation from August 2 through August 13:
Monday - 8 a.m. - 5 p.m.
Tuesday - 8 a.m. - 5 p.m.
Wednesday - 8 a.m. - 5 p.m.
Thursday - 8 a.m. - 5 p.m.
Friday - 8 a.m. - 4 p.m.
Saturday - closed
Sunday - closed (occasional Police Academy classes)
Starting August 16 the hours are as follows:
Monday - 8 a.m. - 7 p.m.
Tuesday - 8 a.m. - 8 p.m.
Wednesday - 8 a.m. - 7 p.m.
Thursday - 8 a.m. - 8 p.m.
Friday - 8 a.m. - 4 p.m.
** These hours are subject to change if class schedules change
Registered students are ONLY permitted in the labs and classrooms during their scheduled times.
Students needing to work on assignments are permitted to use the individual study rooms during the ATC hours. Please ask the security guard for access to a room.
Welcome to the Advanced Technology Center
Westmoreland's Advanced Technology Center (ATC) offers state-of-the-art labs and classrooms for a variety of careers in manufacturing and other technically-oriented areas.
The facility occupies 73,500-square-feet of space at RIDC-Westmoreland in Mt. Pleasant (the former Sony plant) and features technology equipped classrooms; specialized labs for hands-on training; open, flexible instructional space that allows for collaborative learning; administrative offices; and a student lounge.
Classes are conducted days and evenings, and ample free parking makes the ATC a convenient choice. Plus, academic counseling, tutoring and other tools needed for success are available at the center.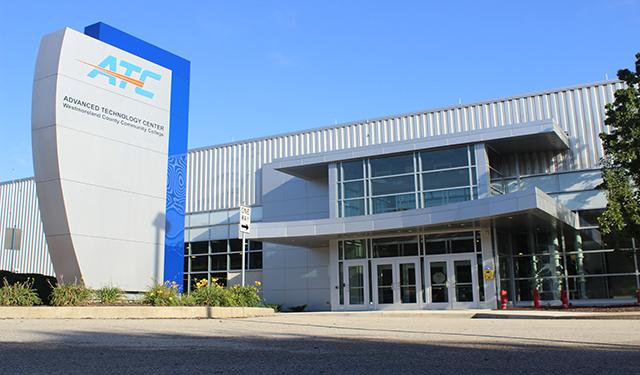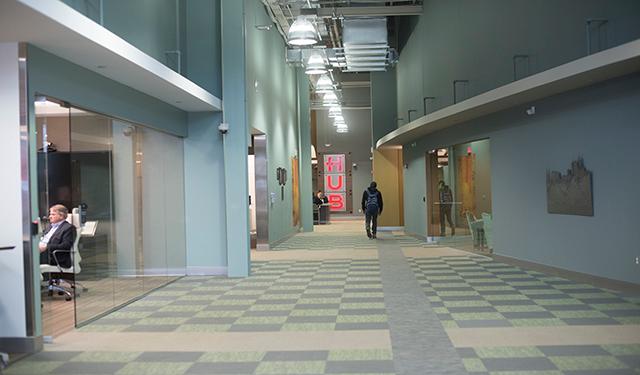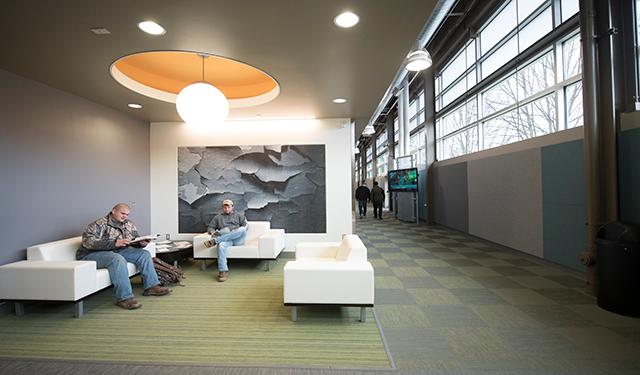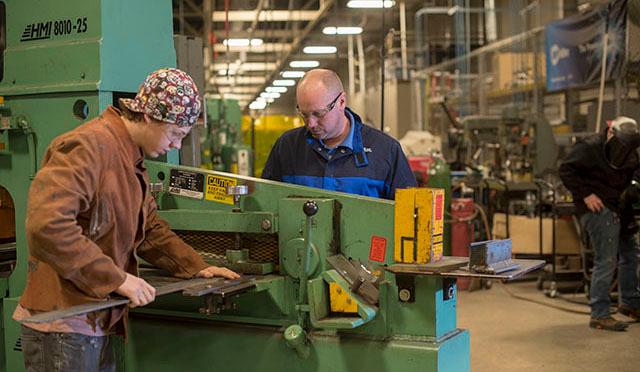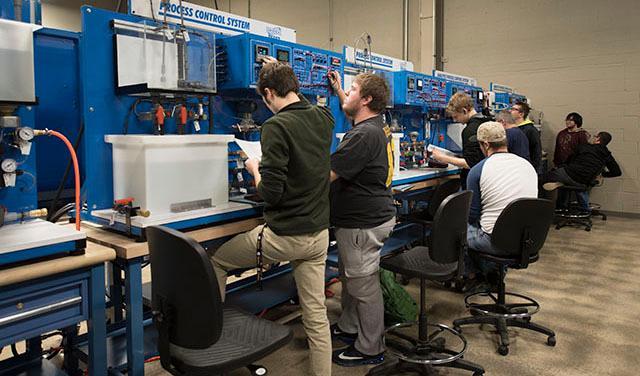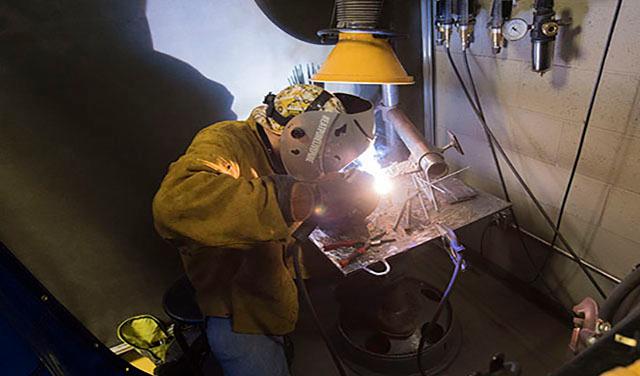 Programs at the ATC
Our ATC programs feature an industry-aligned curricula. Occupational advisory boards comprising representatives from regional employers provide input into the curricula.
Want to enter the workforce quickly? Pursue stackable credentials at the ATC. These short-term credit certificates are available in specific technical areas that can be completed in one semester. When additional skills are needed, you can return to the college for another certificate and progress toward an associate degree.
Directions to the ATC
Address:
1001 Technology Drive, Suite 1009, Door 24
Mt. Pleasant, PA 15666-1767
From New Stanton
Take I-70 East toward US-119/Greensburg
Take Exit 1 to merge onto US-119 South toward Connellsville 1.7 mi
Exit on Technology Drive; follow directions below from Technology Drive
From Greensburg
Follow US-119 South/ South Main St. 5.7 mi.
Take the exit to stay on US-119 South toward Connellsville 2.1 mi
Exit on Technology Drive; follow directions below from Technology Drive
From Pittsburgh
Take I-376 East toward Monroeville 12.5 mi
Take I-76 East 18.3 mi
Take Exit 75 for US-119/PA-66 toward Greensburg
Take Exit 1 to merge onto US-119 South toward Connellsville 1.7 mi
Exit on Technology Drive; follow directions from Technology Drive
From Technology Drive
Proceed to traffic light and turn left (intersection of Old 119/State Route 3093)
Make first right into facility
Follow signage for parking