Work With Electronic Equipment in a Wide Variety of High Tech Forms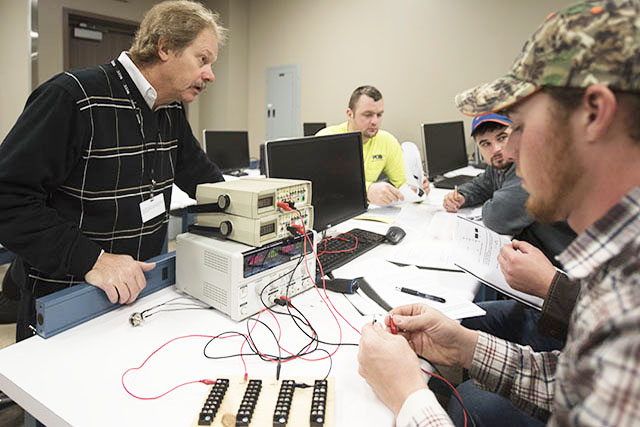 Why choose a career in Electronics Engineering Technology?
Those interested in the field of Electronics Engineering Technology are critical thinkers who enjoy solving problems. They are intrigued with a challenge and are driven to work with various forms of technology.
Electronics Engineering Technology is concerned with the theory and practice of applied electronics engineering. It is designed to provide students with the skills and knowledge required to work with electronic equipment in a wide variety of high tech forms, often assisting electronics engineers.
Graduates generally maintain, repair, test and modify complex electronic systems, conduct research and develop products.
What will I learn?
Students in the Electrical Engineering Technology program will learn a vast amount of knowledge surrounding the installation, maintenance and repair of electronic circuits and systems using extensive knowledge of theory, test equipment and procedures.
They will apply their understanding of electronics, circuits, systems, software and procedures to practical situations. They will also be able to communicate technological ideas and information with others verbally and in writing. View Electronics Enginnering Technology in the College Catalog
Career Opportunities
Graduates of the Electronics Engineering Technology program have accepted positions with titles such as electronics engineering technician, electrical technician and industrial technician.