Customize Your Training in Different Skill Groups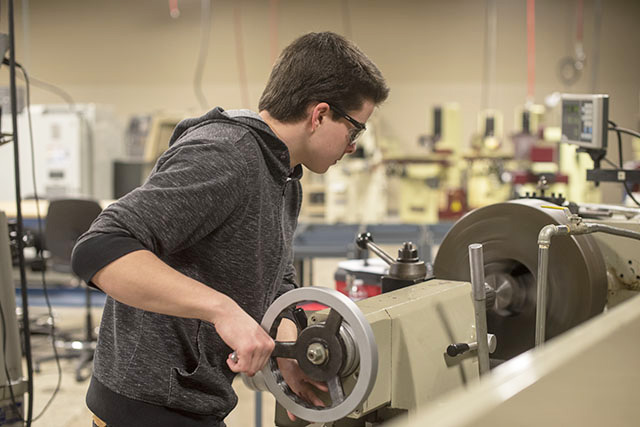 Why choose Industrial Technology as a career?
Westmoreland's Industrial Technology programs give students an opportunity to decide between several certificate options.
The 61-credit Associate of Applied Science in Applied Industrial Technology and the 30-credit Industrial Techology diploma will allow students to customize their educational pathway and pursue training in more than one skill group.
Students will select two of the following certificates in order to complete both the degree and the diploma:
Heating, Ventilation and Air Conditioning Mechanic I
Heating, Ventilation and Air Conditioning Mechanic II
Advanced Manufacturing Basic Systems
Advanced Manufacturing and Robotics Technician I
Welding Engineering Technology I
Welding Engineering Technology II
Journeyman Machining Technology I
Journeyman Machining Technology II
Students completing the degree will take additional courses.
View Applied Industrial Technology in the College Catalog
Career Opportunities
Students who complete this program may accept positions such as general maintenance and repair workers, production managers, manufacturing and technical sales representatives, production workers, machinists, dispatchers, supervisors, electrical technicians, telecommunications technicians, safety specialists and many others.