Youngwood Campus
It's an exciting time at our main campus in Youngwood, with a major addition to one building and renovations to another newly completed. The college is home to high-tech equipment and experienced faculty that support students every day. Westmoreland students can take advantage of small class sizes and a flexible schedule. The college is also home to high tech programs that are in demand in the region.
Visit the Youngwood campus or one of the many centers that serve students thoughout Westmoreland, Indiana and Fayette counties.
The Enrollment Center is a one stop location to get students ready to start the semester. All services are available in one convenient location. The Enrollment Center desk in the Student Achievement Center, Youngwood Fall 2023 hours:
Monday through Friday - 8 a.m. to 5 p.m.
Beginning in September of 2023, the Enrollment Center front desk will be closed on Fridays from 2 p.m. - 4 p.m. for professional development.
The Youngwood Campus comprises four buildings: Student Achievement Center, Health and Culinary Center, Science Innovation Center and the Business and Industry Center. It also includes athletic fields.
Student Achievement Center
The college's original building, formerly known as Founders Hall, has undergone a multi-million-dollar renovation.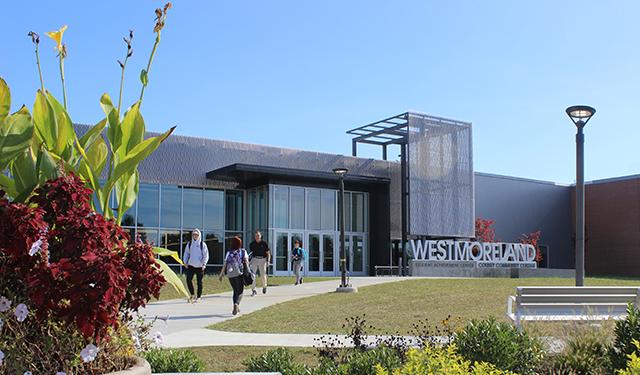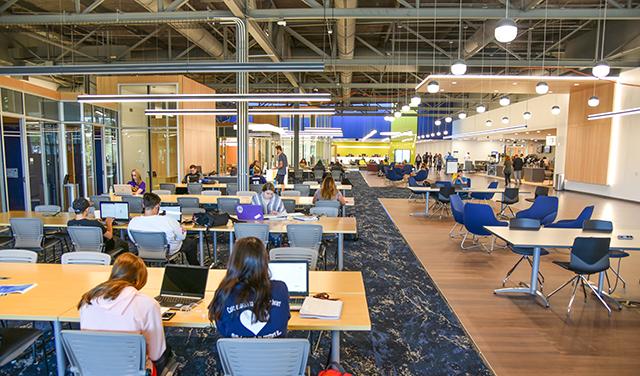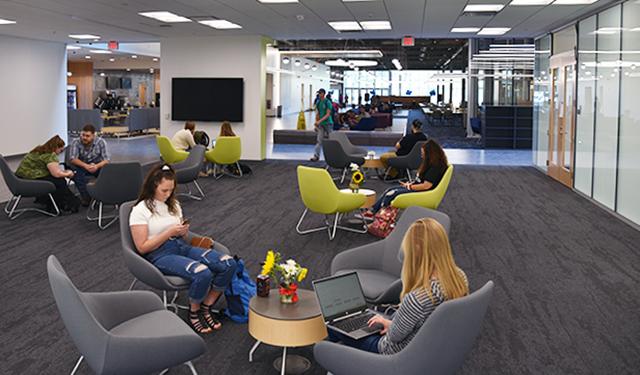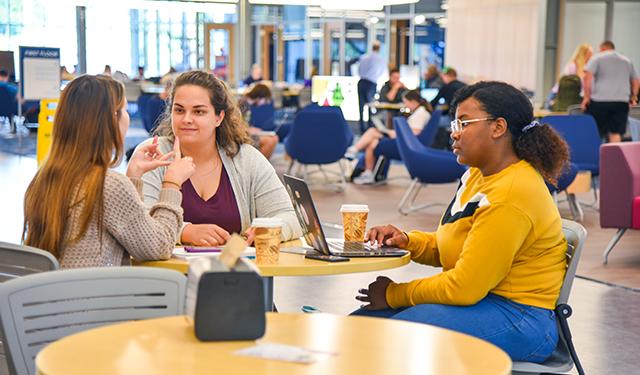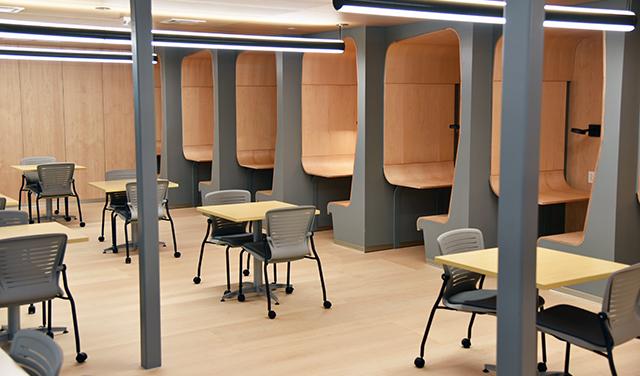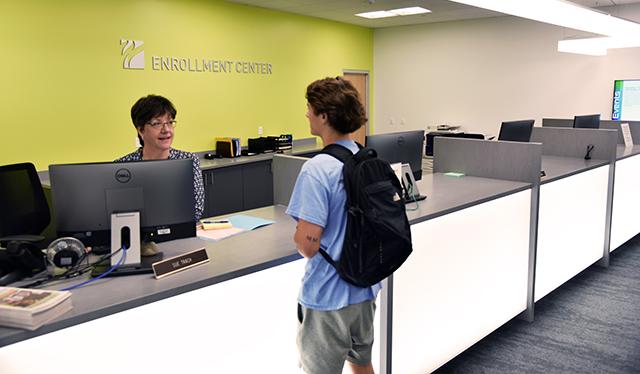 The Student Achievement Center is home to academic offices, the Library offices, classrooms, a 300-seat amphitheater, College Store and cafe. A gymnasium, indoor running track and fitness center are also located here as well as an Event Center, which is available for public use.
Rooms 210-870

Enrollment Center (Admissions/Financial Aid)

Counselor Offices

Computer Resource Center
Faculty & Dean Offices - School of Art, Humanities, Social Sciences & Public Service
Faculty Offices - School of Business
Library Offices/Help Desk
IT Help Desk
Career Connections Center
Tutoring and Learning Services
College Store
Military Student Lounge
TRIO
Westly's Café
Amphitheater
Student Life Office
Student Organizations Office
Wolfpack Athletics offices
Gymnasium/Fitness Center
Event Center
Health and Culinary Center (Formerly Commissioners Hall)
Commissioners Hall was renamed the Health and Culinary Center in 2020. It houses additional academic and administrative offices, classrooms, laboratories, a culinary arts complex and a dining facility. Several multipurpose rooms provide settings for a variety of conferences and seminars for business and industry.
The Heallth and Culinary Center is also home to five (5) High-Fidelity Nursing Simulation Labs.
Rooms – 2101-2606
Dean's Office - School of Health Professions/School of Culinary Arts & Hospitality
Nursing Faculty Offices
Culinary Faculty Offices
Culinary Arts Labs/Dining Rooms
Nursing Labs
Amphitheater
Science Innovation Center
A state-of-the art addition to Science Hall in August 2018 brought with it a name change to the Science Innovation Center. The 18,500-square-foot addition integrates lecture and lab into one classroom and brings all of the college's allied health and science programs together under one roof. It also includes student study space, faculty offices and a café.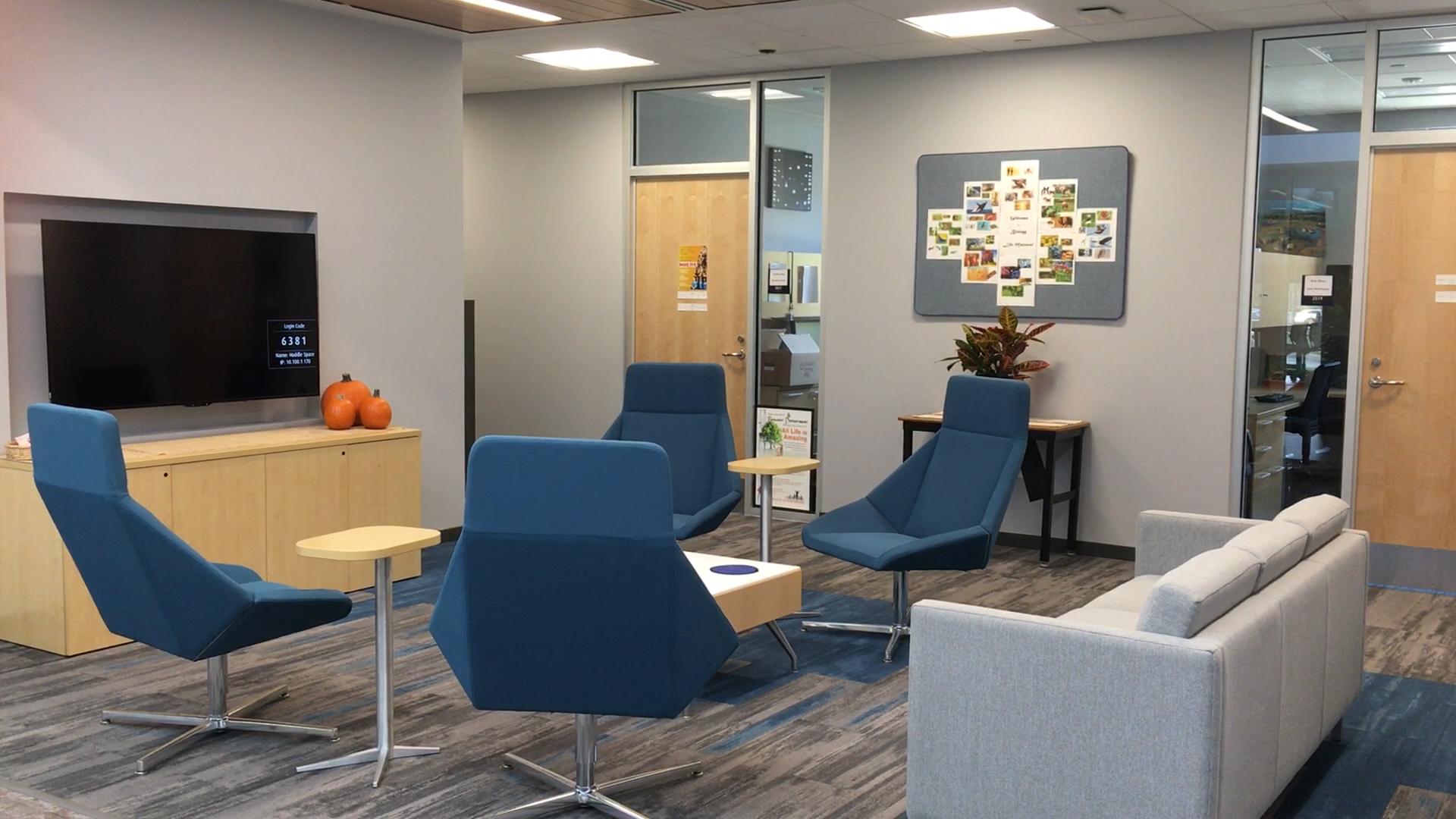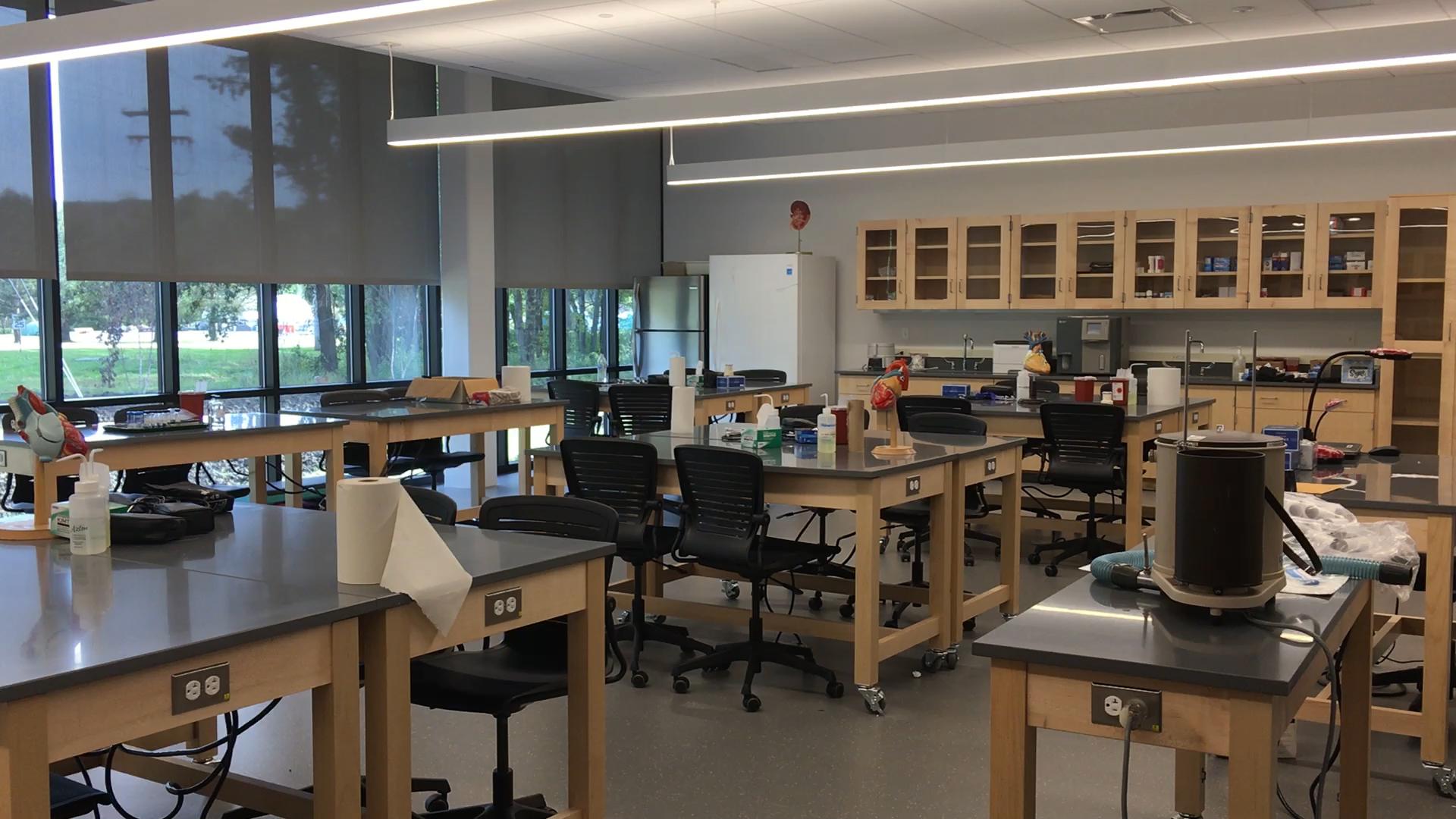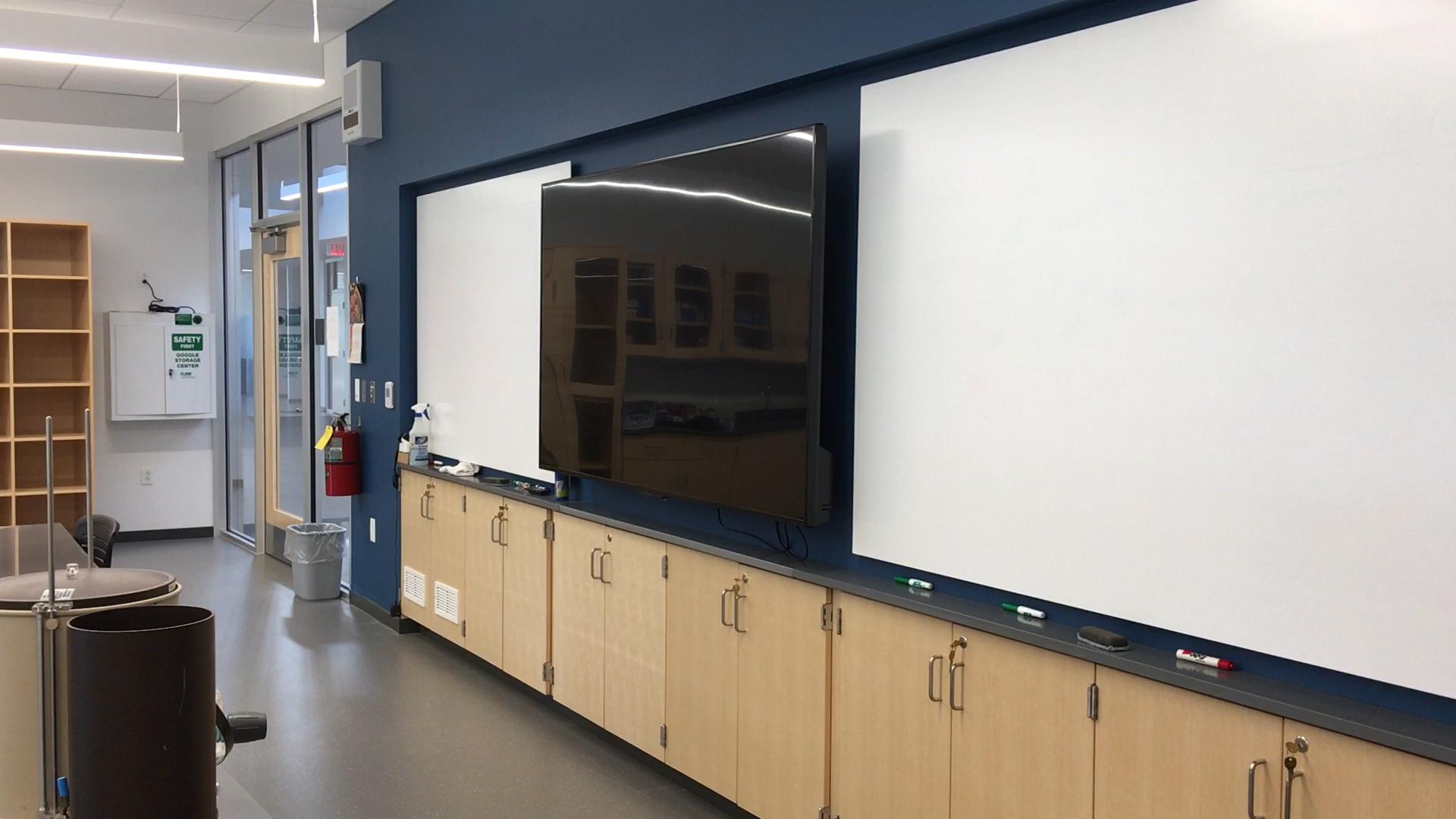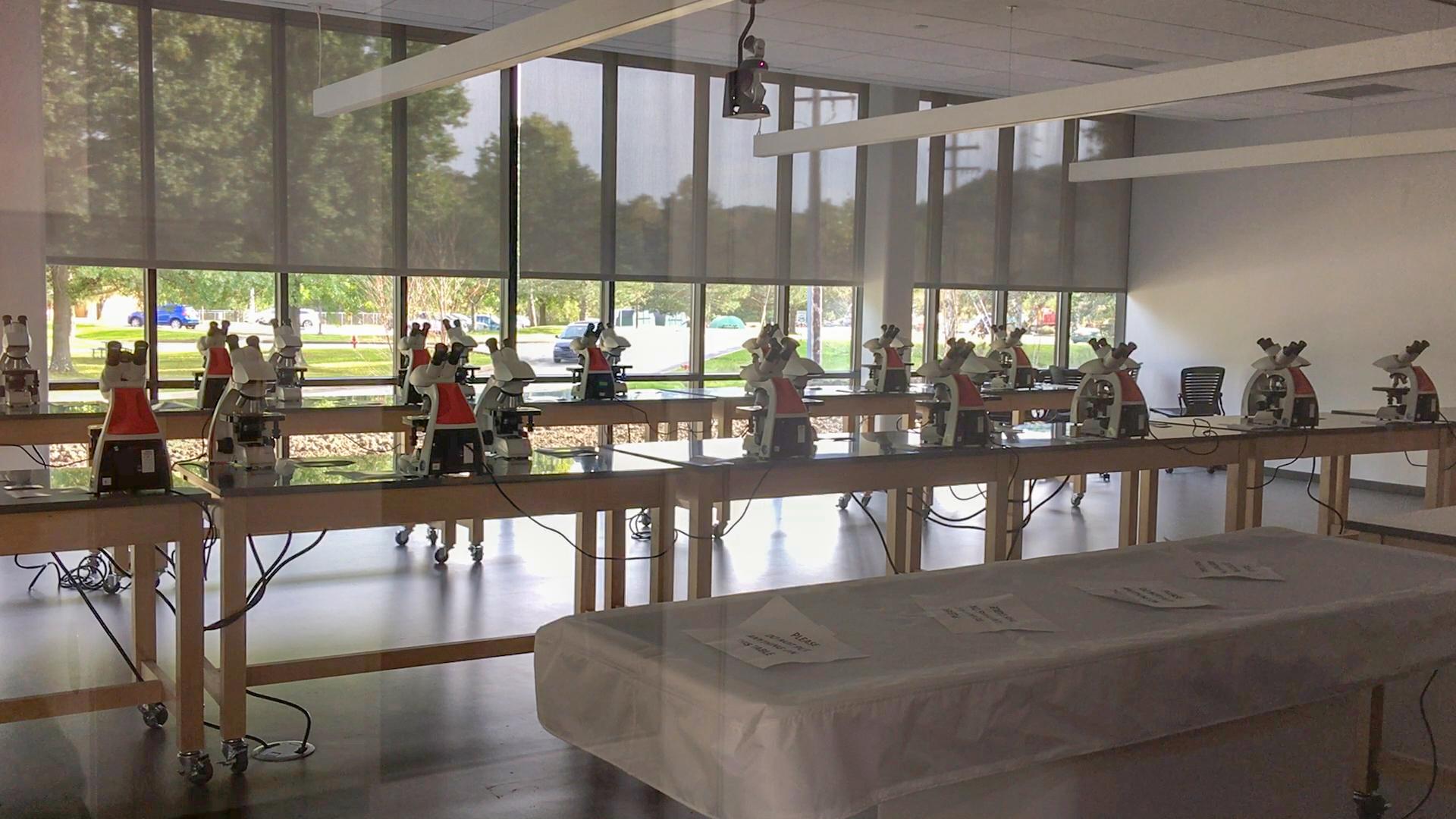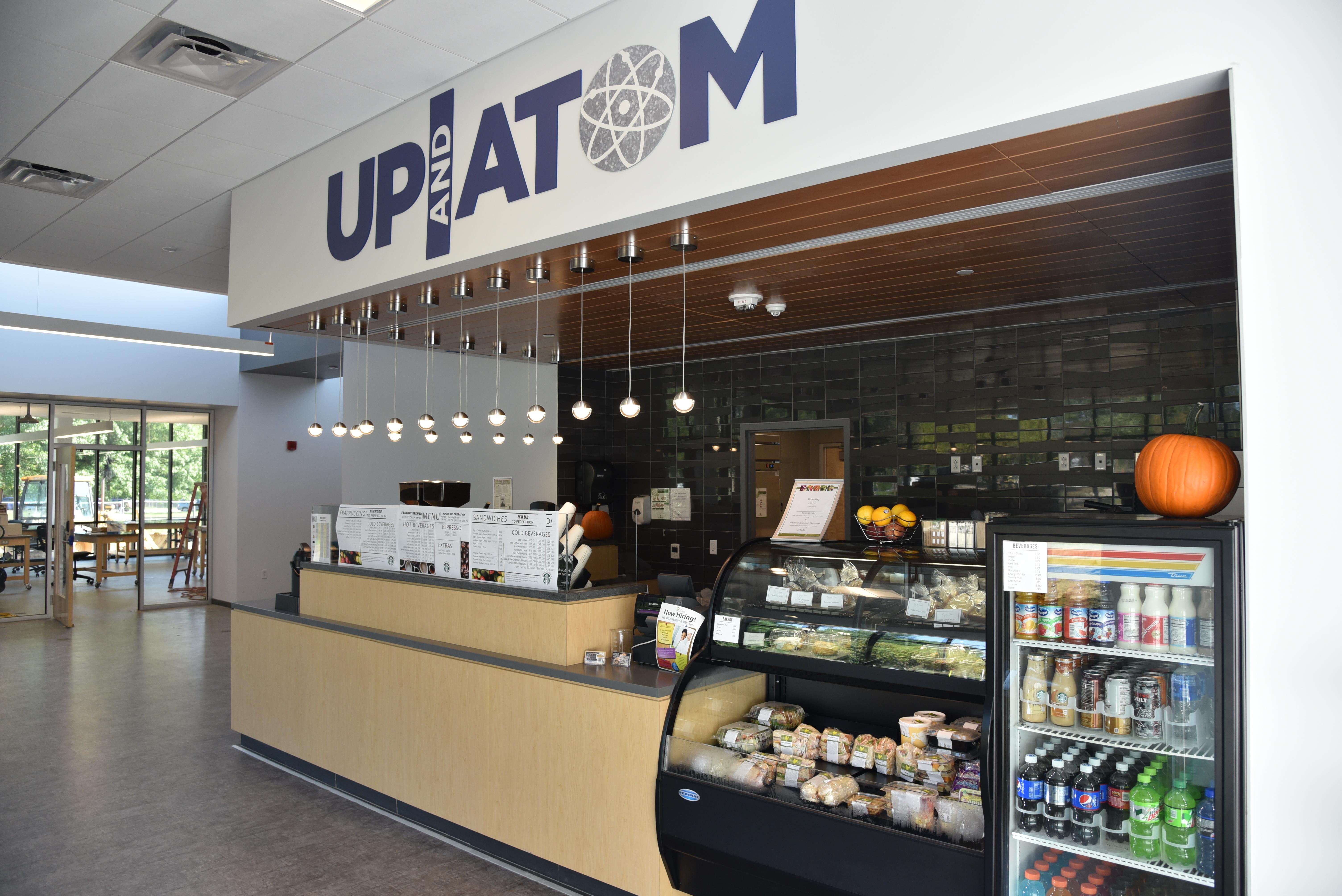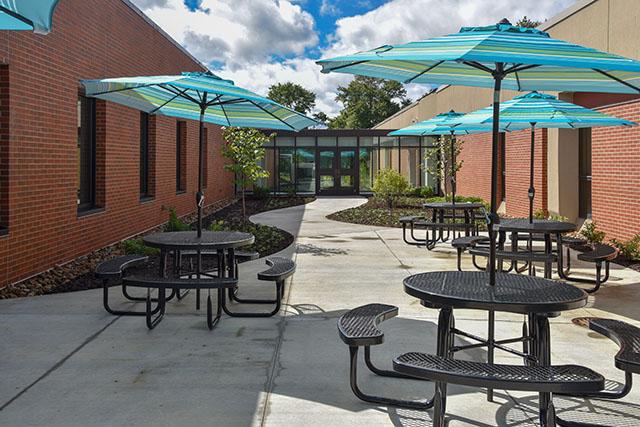 The building is also home to a dental hygiene clinic run by students and faculty, a 420-seat theater and an art gallery where student work is on display.
Rooms - 3000-3804
Science Labs
Labs - Health Professions Programs

Faculty Offices- School of Math, Science & Engineering

Dean's Office - School of Business/School of Math, Science & Engineering

Up & Atom Cafe
Theater
Art Gallery
Student Lounge
Dental Hygiene Clinic
Business and Industry Center
The Business and Industry Center contains administrative offices and classrooms. Also housed within the Business and Industry Center are offices for PA CareerLink® and the Workforce Investment Board.
Athletic Fields
Enhancing the Youngwood campus are three athletic fields. The baseball field, which meets major league specifications, softball field and multipurpose field are used by our Wolfpack Athletics teams and for intramural sporting activities and noncredit programming.
Directions
Address:
145 Pavilion Lane
Youngwood, PA 15697
From Greensburg and Route 30
Take Route 119 South into Youngwood
Turn left at the second traffic light (Depot Street)
Proceed 1 mile to the college located on the right
From the New Stanton Interchange of the Pennsylvania Turnpike (Exit 75)
Take Route 119 North into Youngwood
Turn Right at the fourth traffic light (Depot Street)
Proceed 1 mile to the college located on the right