Dual Admission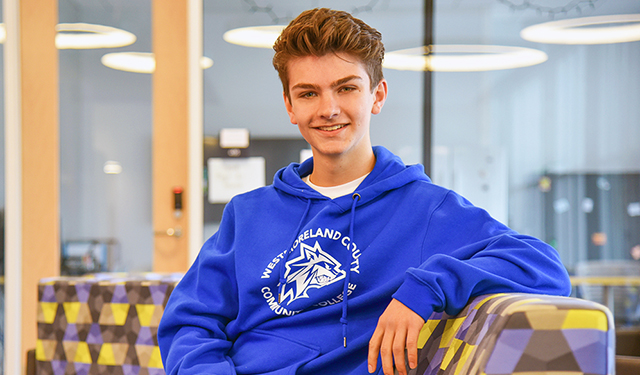 You may be planning to come to Westmoreland for your associate degree and then transfer for your bachelor's degree. Dual Admission is a great pathway to follow. If accepted into a Dual Admission program, you have a unique opportunity to continue as part of the Wolfpack until you complete your associate degree as well as getting to know your four-year transfer institution even better! Dual Admission eases transfer as after completing your associate degree, you simply enroll as a junior at one of the four-year colleges or universities listed below. There, you can pursue your bachelor's degree and enjoy all the benefits of junior status. Westmoreland is dedicated to helping you achieve academic success in the Dual Admissions program. And there is no cost to apply.
The Dual Admission combination is an excellent way to get an education that is financially responsible for today, tomorrow and for the future. If you think this is the right program for you, ask about applying during your visit or talk to your assigned advisor. We would be happy to discuss the program with you.
There are some simple steps to get started:
Select a program of study at Westmoreland that best fits your career goals. Review list of programs. Westmoreland has multiple agreements that may fit your Ambitious journey. Westmoreland does not have a Dual Admissions agreement for every program.

Review the list of schools for Dual Admission and select the one that best fits your program. Read through the dual admissions requirements of the college or university you selected. If you have questions, contact the Information Center at

infocenterFREEWESTMORELAND or 724-925-4000.

You will need to complete the required form for the program that best fits your plan. Please review each Dual Admission programs below and complete the appropriate form.
Participating Dual Admission colleges and universities include: