Register for Classes
Westmoreland students have three options when it comes to registering for classes: online, in person or by phone.
Register Online
Online registration is completed through the MyWestmoreland portal.
Register in Person
Come to the Student Achievement Center on the Youngwood campus.
Monday - Thursday 2- 4:30 p.m.
Register by Phone
Call 724-925-4204 or 1-800-262-2103, extension 4204.
Monday - Thursday, 8 a.m. - 5 p.m.
Friday, 8 a.m. - 2 p.m. & 4 -5 p.m.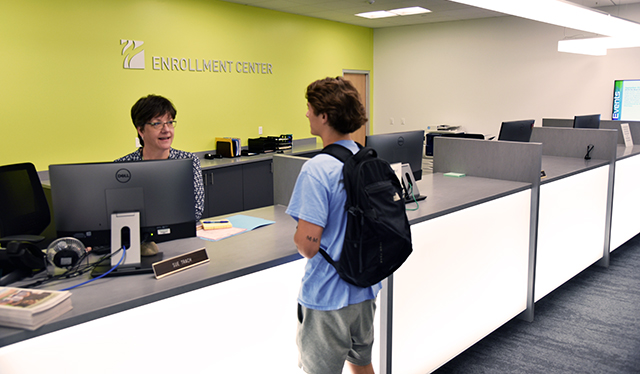 Registration begins approximately April 1 for the fall sessions, November 1 for the spring sessions and December 1 for the summer sessions. Class schedules are available online.
Pathways advisors will assist new students in planning course work for the first semester. Returning students receive an email notifying them of dates for registration.
All students, new and returning, have several opportunities to register for classes and receive academic advising.