Hands-On Courses Taught by Experienced Drafting and Design Faculty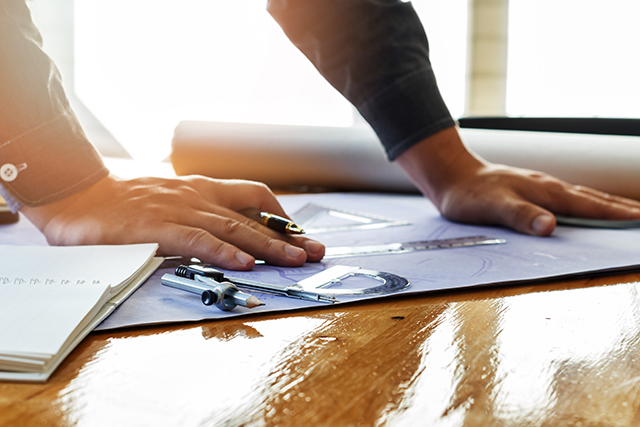 Westmoreland offers two associate degrees in Drafting and Design Technology: Computer Aided Drafting and Design/Computer Aided Manufacturing and Mechanical Drafting and Design.
Why Choose Drafting and Design Technology as a Career?
Students interested in the field of drafting and design like to build things and solve design problems related to tangible products. They are very analytical thinkers who usually work closely with engineers and machinists.
What Will I Learn?
Westmoreland's Drafting and Design Technology program teaches students how to translate the ideas, rough sketches, specifications and calculations of engineers into working drawings for production and assembly.
Class sizes are small allowing good interaction with the faculty and collaboration among classmates. Students learn CADD on modern workstations with the latest software used in industry. The faculty offer extensive manufacturing experience to the course of study.
The Drafting and Design program is a hands-on learning experience where students work collaboratively to solve and revise design issues of items produced through various manufacturing processes.
What Will I Earn?
If you plan to stay in the region, there are many occupations related to this program degree and certificates. In the 10-county region* surrounding Westmoreland County Community College, the earnings for occupations in this field range from:
$17.60 - $39.79 per hour, with an average hourly wage of $29.77 for architectural and civil drafting careers.

$17.86 - $38.27 per hour, with an average hourly wage of $28.31 for mechanical drafting careers.
It is important to remember that wages vary based on level of education, experience, job location and other factors.
Source: Data provided by Lightcast™ (https://lightcast.io/) 2023.1
* 10-county region includes Allegheny, Armstrong, Beaver, Butler, Fayette, Greene, Indiana, Lawrence, Washington and Westmoreland.