Challenge Your Skills While Creating Unique Architectural Designs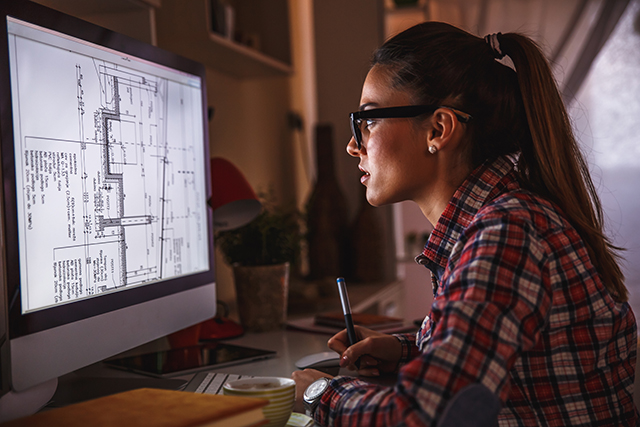 Why choose Architectural Drafting and Design Technology as a career?
Those interested in the field of Architectural Drafting and Design are creative thinkers who enjoy working with spatial relationships of living and working spaces. They prefer working with interior designers, architects, surveyors and builders.
What will I learn?
Westmoreland's Architectural Drafting and Design program will prepare students to analyze architectural and construction problems by presenting them visually as working drawings, develop the ability to execute quantitative design of construction, originate and interpret drawings using these construction industry standards and so much more.
This program is a hands-on learning experience where students challenge their skills while creating unique architectural designs.
Class sizes are small allowing good interaction with the faculty and collaboration among classmates. Students learn CADD on modern workstations with the latest software used in industry. The faculty offer extensive, real-world, field experience to the course of study. View Architectural Drafting and Design in the College Catalog
What Will I Earn?
If you plan to stay in the region, there are many occupations related to this program degree and certificates. In the 10-county region* surrounding Westmoreland County Community College, the earnings for occupations in this field range from $17.60- $39.79 per hour, with an average hourly wage of $29.77.
It is important to remember that wages vary based on level of education, experience, job location and other factors.
Source: Data provided by Lightcast™ (https://lightcast.io/) 2023.1
* 10-county region includes Allegheny, Armstrong, Beaver, Butler, Fayette, Greene, Indiana, Lawrence, Washington and Westmoreland.
Career Opportunities
Graduates of the Architectural Drafting and Design program will be able to accept jobs as architectural drafters, architectural drafting technicians and first-level CADD operators.