Since 1970...Our Alumni Family is 54,000 Strong and Growing
If you have graduated from Westmoreland County Community College or have completed 30 credits or more, you are a Westmoreland alumnus and a valued member of our college family!
Westmoreland's Alumni Relations staff strives to support and promote the mission, vision and values of the college by fostering strong relationships. We do this by maintaining the connections between our alumni and the college community through career services, engagement programs and development opportunities.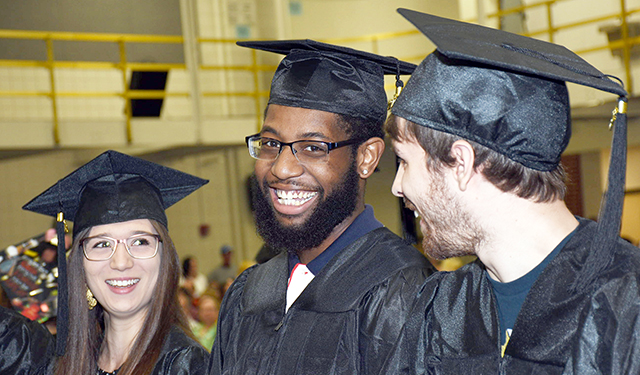 97% of Westmoreland grads remain in Southwestern, PA and contribute to wealth and vitality of the region we call home! Along with faculty and staff, Westmoreland alums remain an invaluable resource for current and future students.
Whether it's been weeks, months or close to 50 years since you've been back to campus, we welcome you to re-engage with Westmoreland and become a part of our Ambitious Journey!
Ways To Stay Connected & Join Our Ambitious Journey
Share your story
Like and follow us on social media
Update your LinkedIn profile
This will show your pride in being a Westmoreland graduate and will also inform potential employers, recruiters and your professional network that you are a well-educated and superbly prepared employment candidate.
Make a donation to support your alma mater
What a fitting way to say thank you to Westmoreland and the faculty and staff who helped you launch your academic and professional career. Your donation will also help pave the way for the current and future students who are filling the chairs you once occupied. Get started
Return to campus
Witness all of the exciting changes taking place on our Ambitious Journey! Call the Educational Foundation office to arrange a campus tour.
Be an ambassador for Westmoreland
As you travel the path of your own Ambitious Journey, you will continue to be a reflection of this great college. We were proud to have you as students and are grateful to have you as valued alumni. Let others know about your great college experience here, so that they too can use Westmoreland as the starting line for their own Ambitious Journey!