Begin an Exciting Career in the Growing Field of Additive Manufacturing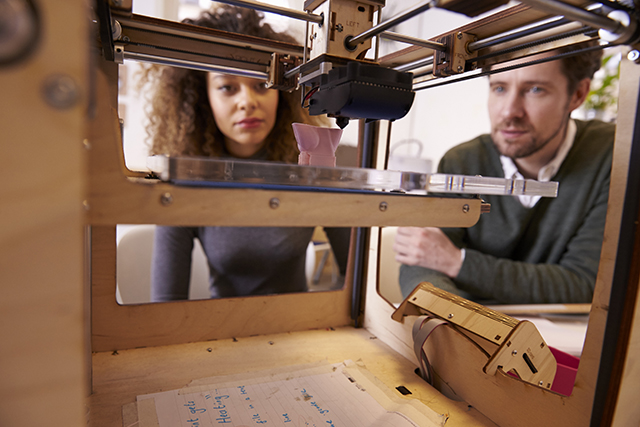 Additive manufacturing is the industrial production name for 3D printing, a computer controlled process that creates three dimensional objects by depositing materials, usually in layers. Westmoreland offers an associate degree, diploma and certificate programs in Additive Manufacturing.
What Will I Learn?
Students will gain the necessary working knowledge and hands-on experience to operate a production-level 3D printer capable of producing
various types of precision polymer and metal parts in the field of additive manufacturing.
The operation duties would include preparing files for additive manufacturing process including design improvements, material handling and storage, mold design as a secondary process, routine maintenance, and production management.
Career Opportunities
Graduates of the Additive Manufacturing Technology program will be qualified to prepare CADD files for additive production and efficiently operate and manage a precision production 3D printer. Expected job titles within additive manufacturing: AM Production Designer, AM Operator, AM Production Supervisor, AM Technician.