Be a Visiting College Student at Westmoreland.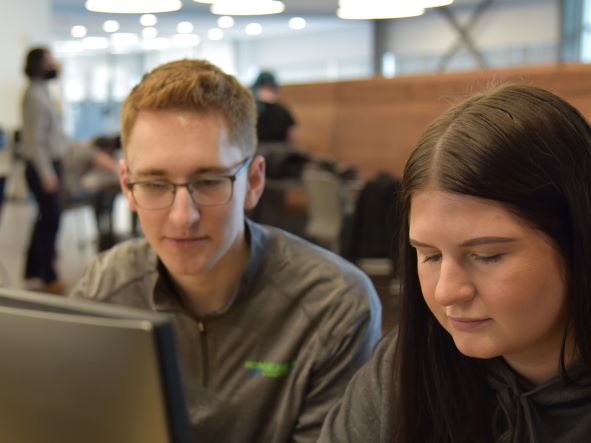 You are considered a Visiting College student if you are currently enrolled at another college and are taking courses at Westmoreland County Community College. Visiting College students take Westmoreland courses to fulfill their home institution's degree requirements.
What should I do before I apply?
Before you apply to Westmoreland as a Visiting College student, please ensure your Westmoreland credits will transfer by checking with your home college's advisor or registrar.
Steps:
Request Consortium Agreement
Visiting college students are not eligible for financial aid through Westmoreland. A consortium agreement is a contract between two colleges and helps determine your financial aid eligibility. It also ensures that your financial aid is processed through your home institution.
Please request this agreement from your home institution, and send the completed agreement to Financial Aid via financialaid@westmoreland.edu.
Pay Tuition and Fees
The tuition and fees must be paid by the first day of class for your enrollment to be complete. To pay your tuition, you may submit payment online through your My.Westmoreland portal, or sign up for a payment plan.
Purchase Your Books
You're almost ready! Now, it's time to purchase your books and supplies online.
Request Your Official Westmoreland Transcript
After your final grades are entered for your Westmoreland courses, please request an official transcript to be sent to you home institution for transfer credit.