Office of Student Life
The Office of Student Life is Westmoreland's home for most extracurricular activities and student organizations. We aim to enrich the student experience with programs and events that are fun, social, cultural, and educational. Getting involved is a great way to build your leadership skills and improve competencies you can use in your chosen field.
Meet the Team
Rob Velella, Coordinator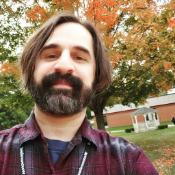 Rob Velella is committed to helping students make the most of their full college experience. He has worked in Student Life off and on since 2003 and joined Westmoreland in 2020. His goal is to have every single Westmoreland student take part in at least one activity, program, or organization every semester. If you see him on campus, be sure to introduce yourself.
Rob has a B.A. from the University of Massachusetts Lowell and an M.A. from Rosemont College. He is left-handed, his favorite color is gray, and he celebrates Halloween year-round.
Hope Creamer, Graduate Assistant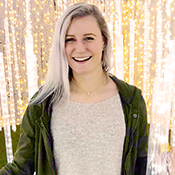 Hope Creamer joined the Student Life team in July 2021. She earned her bachelor's degree in Art Therapy from Seton Hill University and is a former member of their women's soccer team. She is currently a graduate student earning her degree in Art Therapy with a Specialization in Counseling at Seton Hill University and is expected to graduate in May of 2023.


During the fall, Hope coaches girls' soccer at Greensburg Central Catholic High school. She is a self-proclaimed iced coffee connoisseur as well as a professional dog petter. She is always interested in hearing and learning about new things.