Be Prepared to Join the Manual and CNC Machining Industries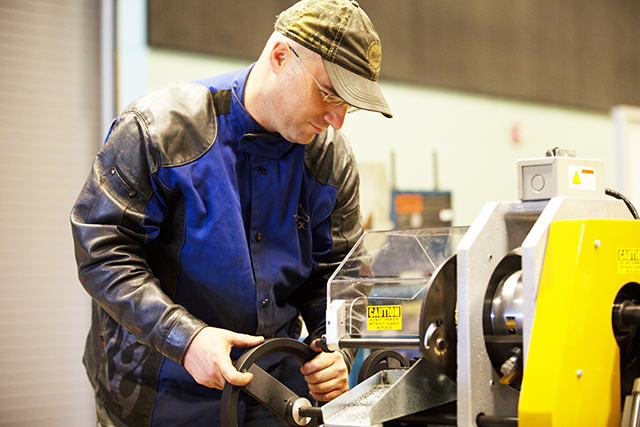 Westmoreland offers a degree, diploma and four certificates in Journeyman Machining Technology.
Why choose a career in Journeyman Machining Technology?
Those interested in the field of Journeyman Machining Technology should be mechanically inclined, possess good math skills, and have a good work ethic.
What will I learn?
This program prepares students for employment, advancement and certification in both the manual and computer numerical control (CNC) machining industries. Students will learn to read and interpret prints, use common hand tools, set up and operate metal cutting machines including mills, lathes and grinders and use precision measuring equipment.
Students will also learn to create machine code programs for CNC equipment, and load, troubleshoot and execute the programs on CNC equipment including three-, four- and five-axis mills and two- and three axis lathes.
Students will fulfill the required classroom training hours for the Pennsylvania Journeyman Certificate, which may be obtained by completing the required shop experience hours from an associated machine shop.
Career Opportunities
Graduates of this program can expect to be employed as machinists, tool and die makers, metal workers, CNC programmers and CNC operators. This program can also benefit those desiring to become managers and designers.