Begin Your Path to a Career in Engineering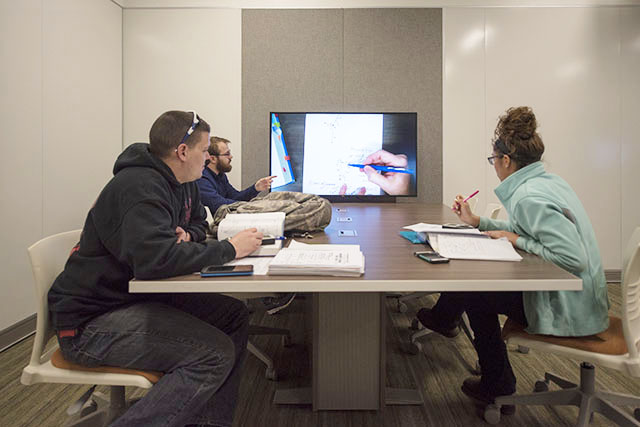 Why choose a career in Engineering Technology?
Westmoreland's Engineering Technology program is designed to provide students with the skills and knowledge they need to function as assistants to engineers.
Those interested in the field of Engineering Technology should possess great mechanical, math and problem-solving skills. In addition, they should have a keen eye and pay strong attention to detail.
What Will I Learn?
The Engineering Technology program equips graduates with knowledge of the practical application of engineering science and technology. This includes applying the principles, procedures, techniques, and tools of the trade in the design, analysis, and production processes of various goods and services.
The practical application of science, technology, engineering, and math (STEM) is emphasized throughout the curriculum. Science courses and applications include principles and practices in physics and chemistry, depending on the student's interests.
The curriculum relies heavily on the use of technology including, but not limited to, the proper use of an advanced, vector-based, programmable calculator (HP-50g® or equivalent), solid modeling programs, drafting software (AutoCAD®), simulation software for mechanical and electrical systems (Working Model®), and Microsoft Office®. This program can be completed 50% online. View Engineering Technology in the College Catalog
What Will I Earn?
If you plan to stay in the region, there are many occupations related to this program degree and certificates. In the 10-county region* surrounding Westmoreland County Community College, the earnings for occupations in this field range from $17.48 - $37.33 per hour, with an average hourly wage of $28.72.
It is important to remember that wages vary based on level of education, experience, job location and other factors.
Source: Data provided by Lightcast™ (https://lightcast.io/) 2023.1
* 10-county region includes Allegheny, Armstrong, Beaver, Butler, Fayette, Greene, Indiana, Lawrence, Washington and Westmoreland.
Career Opportunities
A graduate of this program can successfully assist engineers in designing, developing, testing, documenting, and/or manufacturing industrial equipment and consumer products in a wide variety of applications. This program also provides students with an excellent introduction to engineering sciences at a four-year college or university.