A Comprehensive Program That Will Easily Transfer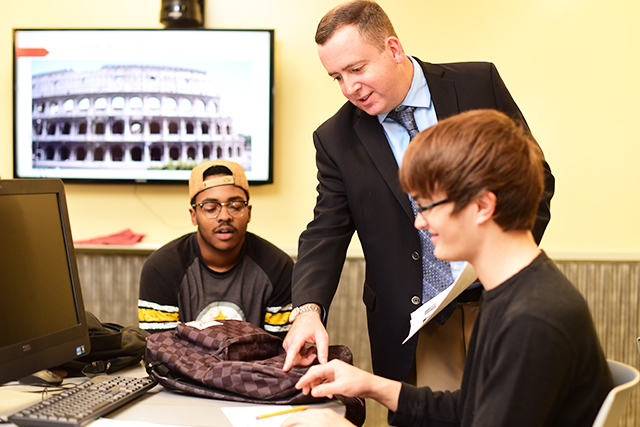 The college's Liberal Arts degree is a well-rounded program for students who plan to transfer.
Students work with a transfer counselor to design a program that will readily transfer to most institutions without loss of credits and including core general education requirements. This program is offered in person and 100% online.
What Will I Learn?
Students take 36 credit hours in:
English
Humanities
Social Science
Math
Natural Science
Computer Science
Course options include:
Art
Biology
Chemistry
History
Philosophy
Psychology
Speech Communication
Students also complete 24 credit hours in elective courses. View Liberal Arts, AA in the College Catalog
Courses taken at Westmoreland transfer to more than 100 bachelor's degree programs at more than 40 colleges and universities. See the List
Our counselors help students who have chosen a transfer institution to plan their schedules. They also work with students who are still exploring their transfer options. Representatives from many colleges visit Westmoreland several times each semester to talk with undecided students.
Westmoreland also offers transfer degrees in: