Be Prepared for the Challenges of the Business World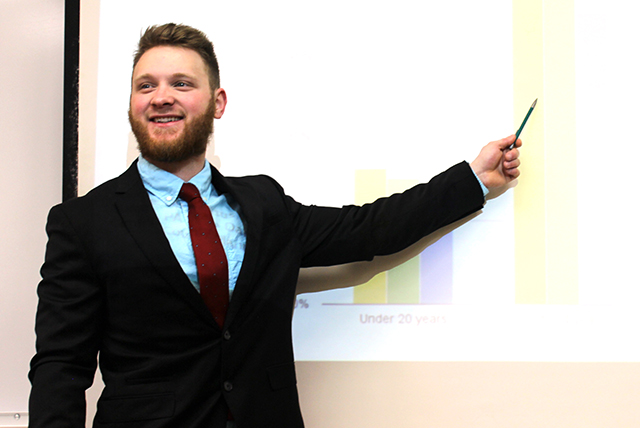 Westmoreland's Business Administration program is one of the most up-to-date and technology-based programs in the area. Students in this program will demonstrate critical thinking and problem solving in accounting, economics, finance, management and marketing by using software such as Excel, Access, PowerPoint and Word. It is offered in person and 100% online.
Business Administration, AA
This program was designed primarily for those students who plan to transfer to a Pennsylvania Transfer and Articulation Oversight Committee (TAOC) four-year college or university and are interested in majoring in an area of business such as accounting, finance, international business, general management, marketing and sales, human resource management or business information systems.
TAOC Colleges and Universities
Bloomsburg University of PA
Cabrini university
California University of PA
Carlow university
Cheyney University of PA
Clarion University of PA
East Stroudsburg University of PA
Edinboro University of PA
Geneva College
Indiana University of PA
Kutztown University of PA
Lackawanna College
Lincoln University
Lock Haven University of PA
Mansfield University of PA
Millersville University of PA
Shippensburg university of PA
Slippery Rock University of PA
West Chester University of PA
Students interested in transferring to a four-year college or university not participating in TAOC should meet with a transfer counselor for academic planning.
The Business Administration degree is offered in person and 100% online. View Business Administration in the College Catalog
Business Diploma
Westmoreland also offers a 36-credit business diploma, which provides a general experience in the field of business at an introductory level. is offered in person and 100% online. The diploma program includes many courses that can be applied to our associate degree programs. View Business Diploma in the College Catalog
Interested in a Specific Business Discipline?
Check out our additional degree and certificate options in: