Make a Difference in Your Community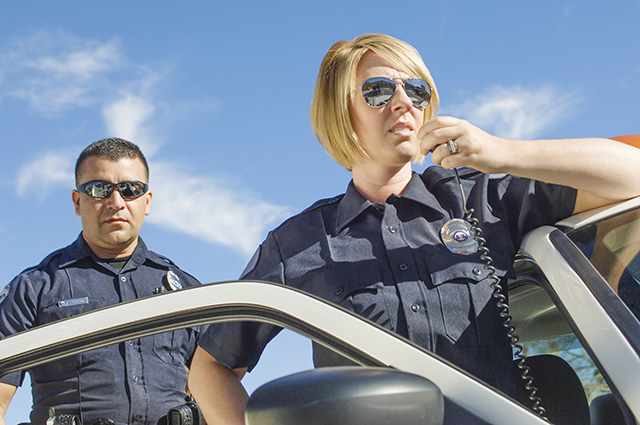 Why choose Criminal Justice as a career?
Those interested in the field of Criminal Justice possess a strong desire to help others and promote positive changes within their community and have strong communication skills.
What will I learn?
Criminal Justice, AAS
Westmoreland's Criminal Justice AAS degree program is designed to teach students how to apply critical thinking skills in the crimincal justice environment as well as apply relevant laws, regulations, and procedures to a law enforcement, criminal justice, correctional and juvenile situations.
Students will learn how to practice positive interaction with the criminal justice community and understand community diversification in the criminal law environment. This program is available in person and 100% online. View Criminal Justice, AAS in the College Catalog
Criminal Justice, AAS - Cyber Security Option
The Cyber Security option of the Criminal Justice program provides students with extensive hands-on instruction in all facets of information security, network security, and PC security. Students will be exposed to the tool s and techniques of security and law enforcement professionals.
Topics covered include computer forensics, intrusion detection, anti-virus
software, firewalls, criminal law, evidence gathering and investigation techniques. View the Cyber Security Option in the College Catalog
Westmoreland also offers a Cyber Security degree with greater emphasis on computer technology.
Criminal Justice, AA
The associate of arts, criminal justice degree is designed primarily for students who plan to transfer to a four-year college or university and are interested in majoring in criminology, justice studies, administration of justice or criminal justice.
Westmoreland has numerous articulation agreements with area colleges and universities who accept transferrable Westmoreland credits. View Criminal Justice, AA in the College Catalog
Corrections Officer, Certificate
The corrections officer certificate is designed for those who seek
entry level employment with a corrections facility. This program is offered in person and 100% online. View Corrections Officer Certificate in the College Catalog | Gainful Employment Disclosure
Security Professional, Certificate
The security professional certificate is designed for students
who seek entry-level positions in the field of private security. View Security Professional Certificate in the College Catalog | Gainful Employment Disclosure
Career Opportunities
Recent graduates of the criminal justice program have obtained jobs as corrections officers, security managers, police officers, youth workers and probation aides.