Develop Skills in Studio Art and Psychology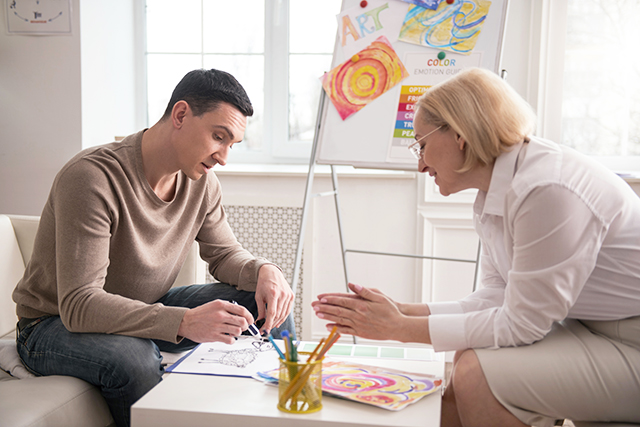 Westmoreland's Associate of Fine Arts program provides a foundation to transfer seamlessly to a four-year institution as a junior with the added benefit of career skill exposure.
In our two-year program, students will learn lifetime portfolio development skills as well as stage their own exhibition in our gallery as their final capstone experience.
What Will I Learn?
As a transfer program, the Associate of Fine Arts degree program in Art Therapy offers courses that provide an introduction to the field of art therapy and is equivalent to the first two years of a four year program at a senior institution.
Students develop skills in a range of studio art practice while developing a greater understanding of the field of psychology and are introduced to how these fields work in tandem for effective therapeutic outcomes. View Art Therapy in the College Catalog
Career Opportunities
Students are prepared for a range of careers that focus on communities requiring therapies such as returning combat veterans diagnosed with post-traumatic stress disorder, children and adults diagnosed with autism, and elderly individuals diagnosed with physical and mental challenges.