Develop Your Visual Art Porfolio in This Transfer Program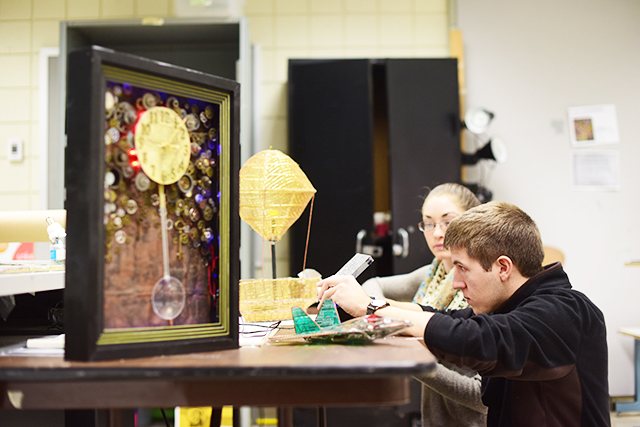 Westmoreland's Associate of Fine Arts in Visual Arts program provides a foundation to transfer seamlessly to a four-year institution as a junior.
What Will I Learn?
Students will begin a direction in either two-dimensional or three-dimensional studio practice before moving to a senior institution.
The program is designed to develop technical, conceptual, creative problem-solving, visual and critical thinking skills that lay the groundwork for specialized academic study, self-employment or careers in creative industries.
Before degree completion, students undertake the art capstone portfolio class in their final semester. This class requires the student to stage a professional art exhibition or art internship project.
The components of this program develop a strong foundation in visual literacy that will equip students with a broad range of options for their future in the visual arts. View Visual Arts in the College Catalog