Associate of Science in Physics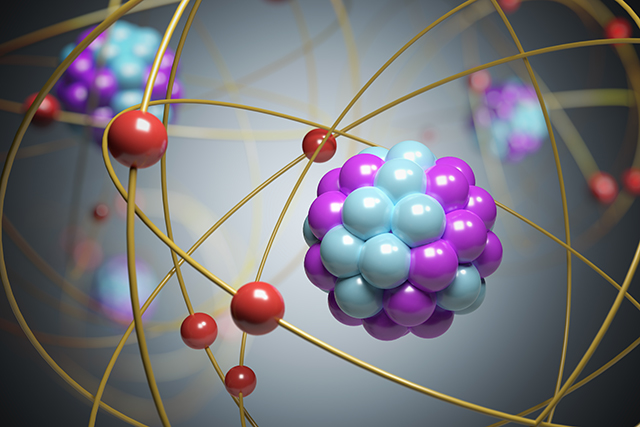 Why Choose Physics as a Career?
Physics is critical to understanding the world around us, inside us and beyond us. Physics is the fundamental basis of many other sciences, including chemistry, oceanography, seismology and astronomy (and can be applied to biology or medical science). All are easily accessible with a bachelor's degree in physics.
Physicists are problem solvers. Their analytical skills make physicists versatile and adaptable so they work in interesting places such as in industrial and government labs, on college campuses, in the astronaut corps, and even in consulting for movies, books and more. Many physics graduates work for news organizations or publications, in government, and even on Wall Street—places where their ability to think analytically is much needed.
What Will I Learn?
The Associate of Science (AS) in Physics degree prepares students for transfer into Bachelor of Science (BS) degree programs at four-year colleges and universities. Upon successful completion of this degree, students will demonstrate:
An understanding of the fundamental principles of physics
Problem solving
Critical thinking
Applicable mathematical and laboratory skills
Technical communication
In addition, introductory and capstone courses will help to foster a sense of community, curiosity and interdisciplinary collaboration between Science, Technology, Engineering and Mathematics (STEM) students and faculty. View Physics in the College Catalog
Transfer Opportunities
The AS in Physics is aligned with the recommendations of the Transfer and Articulation Oversight Committee (TAOC). Students who successfully complete this degree may enroll in parallel Bachelor degree programs at TAOC colleges and universities as juniors (third-year students).
Four-year institutions have specific transfer requirements. Transfer requirements will vary from institution to institution (TAOC and non-TAOC). Please, verify transferability with your transfer institution, and consult with the Westmoreland transfer counselor and your faculty advisor for more information.
TAOC Four-Year Colleges and Universities
PA State System of Higher Education
Bloomsburg University of PA
California University of PA
Cheyney University of PA
Clarion University of PA
East Stroudsburg University of PA
Edinboro University of PA
Indiana University of PA
Kutztown University of PA
Lock Haven University of PA
Mansfield University of PA
Millersville University of PA
Shippensburg University of PA
Slippery Rock University of PA
West Chester University of PA
Other Pa. Colleges & Universities
Cabrini University
Carlow University
Geneva College
Lackawanna College
Lincoln University