"It was a great experience!"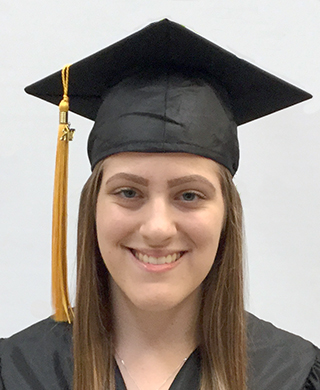 Kailee earned an associate of arts degree through College Now!
Classes for High School Students at Westmoreland
Early College is a customizable, flexible mix of courses that suit your individual academic and/or professional goals. Classes are taught by Westmoreland faculty at the Youngwood campus, Westmoreland centers in Fayette County, Indiana County, Latrobe, Mt. Pleasant, New Kensington and Murrysville or online.
The credits earned can be applied toward specific programs at Westmoreland or transferred to other colleges and universities.
Get Started
View College Now! eligibility requirements.
Apply for admission to the college.
Send us your high school transcript.
Schedule a meeting with a pathways advisor.
Sign up for courses via the Westmoreland student portal or contact Registration at 724-925-4204 for assistance.
Watch your email closely for admissions confirmation and payment information
Things to know about Early College
Students who take classes at Westmoreland must follow the academic semester calendar as established by the college for on-campus enrollments. This includes dates for adding, dropping or withdrawing from a class (on-campus means at the Youngwood campus, a center or online).

Early College students should be advised that they are limited to nine (9) credits per semester. If an early college student wishes to take more than nine credit hours per semester, they need to seek approval from the Vice President of Academic Affairs.

Students are responsible for all tuition and fees (based on residency) before classes begin or make arrangements for an approved college payment plan.
Students should familiarize themselves with Westmoreland's Code of Student Conduct Policy and Academic Dishonesty Policy as described under Student Rights and Responsibilities in the Student Handbook.