We're Serving Up Something Special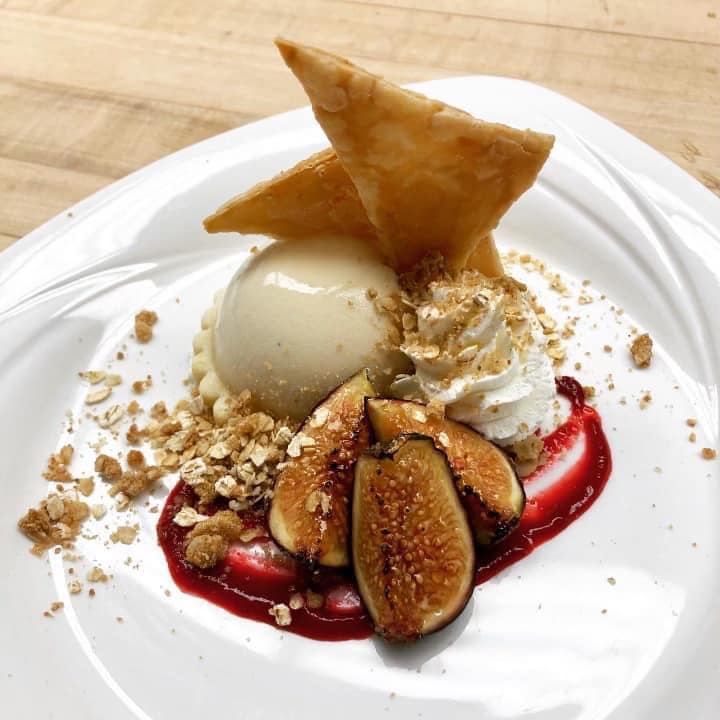 The Chefs' Bistro is a mini-restaurant operated by Westmoreland hospitality students and faculty, which is available to students and open to the public.
The Chefs' Bistro will be open every Tuesday beginning October 18 through November 29 from 11:15 AM to 12:15 PM. Each week there will be delicious lunch offerings consisting of soup, slider sandwich, and entree along with a variety of your favorite desserts and our signature pepperoni rolls. Don't forget the coffee! We have everything from a regular Cup of Joe to Latte Macchiato. All items are A la Carte. There is something to satisfy every taste. Stop in and check us out! No reservation necessary.
Dine-in and Take-out Meals prepared and served by students in the Health and Culinary Center (formerly Commissioners Hall) dining room are also offered on the dates below. Because seating is limited, reservations are required.
Make Reservations
Call 724-925-5925
Include name, date, number in the party, phone number
We gladly accept reservations of four guests or less
Payment: Cash, check, Visa or MasterCard
Dates & Pricing
November 2 - Buffet Brunch - 11:30 a.m., $15

November 9 – Take-Home Dinner for 2 - Pick up between 2 & 5 p.m., $25

November 16 – Dine-In Lunch - 11:30 a.m., $15

November 30 – End-of-Semester Buffet - 11:30 a.m., $15
Bistro Bites
The Culinary Department can't wait for you to try our fresh "Bistro Bites"! Bistro Bites are products made by the students and chefs in the Culinary Department for you to take home and enjoy. Some of our delicacies include frozen soups, marinara sauce, ice cream, and bread pudding as well as canned items such as pickled peppers, pickled beets, and fruit spreads. Stop in the Culinary Offices, Room 2552 in the Health & Culinary Center to make your purchase. Payment is accepted in the form of cash, check (made payable to Westmoreland County Community College) or credit card.
Bistro Bites will be sold on Tuesdays 11 a.m. – 12: 15 p.m. and Wednesdays 11 a.m. - 2 p.m.