Disability Services at Westmoreland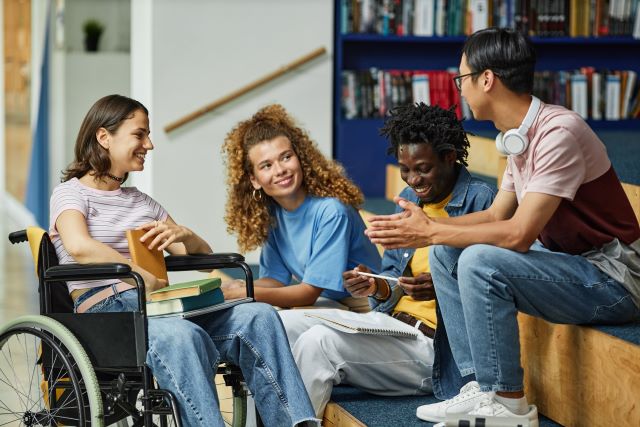 Westmoreland County Community College strives to be a diverse and welcoming learning community. One of the college's core values is a commitment to equity and inclusion for all people. This commitment extends beyond meeting the legal requirements of providing accommodations for people with disabilities. We are working toward making Westmoreland a community in which all people have the opportunity to thrive.
The mission of the disability services office is to help eliminate barriers that may impair the academic, social, and emotional success of students with disabilities. Disability services does this by providing support and accommodations to students with disabilities that may be impacting their education. Accommodations can be provided for all types of disabilities, including autism, learning disabilities, attention-related disabilities, medical conditions, mental health conditions, etc.
This page is designed to connect people with services and information related to all aspects of accessibility. If you are experiencing difficulty accessing a college website or content located on a college website, please contact disability counselor, Lauren Eicher at eicherlaFREEWESTMORELAND.
Westmoreland's ADA/504 coordinator addresses accessibility issues and reports of disability-related discrimination at the college. To make a report of discrimination, please contact theTitle IX Coordinator at titleixcoordinatorFREEWESTMORELAND.
Prospective Disability Services Students
Current Disability Services Students
Disability-Related College Policies
Resources for Faculty and Staff