Food for Thought Pantry is Free to Students
The Food for Thoughts Pantry is a place where students can grab some breakfast food, snacks and drinks to start their day - no questions asked. It's a safe, friendly place and free to any student who needs it.
At the Youngwood campus, the pantry is located in the Student Achievement Center. It relies on donations from faculty, staff and the public.
Our Advanced Technology Center, Fayette, Indiana, Murrysville, New Kensington and Latrobe centers also have a Food for Thoughts Pantry.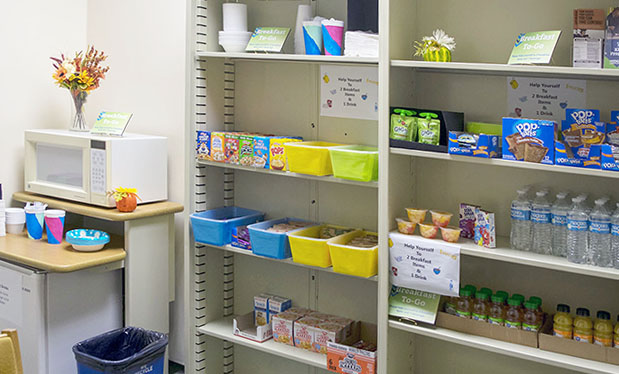 Food for Thoughts started with an idea from a student. Emily Faulds turned the idea into an undergraduate research project. She and her faculty mentors presented it at the National Council of Undergraduate Research (NCUR). Faulds graduated in May 2017 with an associate degree in business management.