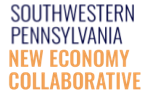 Start-ups get their start at the
MAKER Workshops Announced
The MAKERSPACE District at Westmoreland workshops will begin on Tuesday, October 17. There is no charge but seating is limited. Registration is required to hold your seat.
With years of experience in mentoring and housing start-up ventures in the fields that make up Advanced Manufacturing, Westmoreland County Community College is host to the MAKERSPACE District at Westmoreland.
The MAKERSPACE District is home to a dedicated entrepreneurial/ makerspace program. The space is dedicated to taking start-ups from the garage to the marketplace by providing several key factors for success:
Geographically accessible manufacturing location
Entrepreneurial support services
Access to technical programming and equipment
Westmoreland County Community College has a long history of connecting students, existing companies and start-ups with a larger ecosystem of workplace, economic development and support services for business.
Check out the MAKERSPACE District at Westmoreland. To discuss housing your start-up in advanced manufacturing at this location, please complete this easy request for information and we will contact you with details. Move your future forward today!