An Introduction to the Field of Graphic Design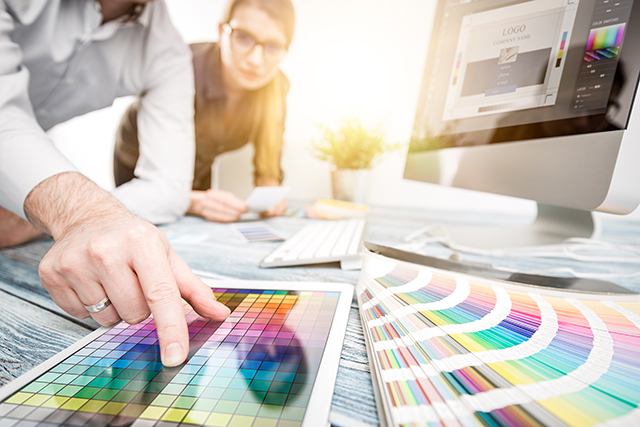 The Associate of Fine Arts in Graphic Design program offers a foundation curriculum parallel to the first two years of a baccalaureate in fine arts (BFA).
As a transfer program, this option offers courses that provide an introduction to the field of graphic design and is equivalent to the first two years of a four year program at a senior institution.
What Will I Learn?
Students completing the AFA program are prepared for a range of higher education options such as graphic design, brand identity, package design or environmental graphic design.
The program is designed to enhance student visual literacy and conceptual skills in a state-of-the-art environment. Adobe's industry-leading digital communication tools and services lay the groundwork to facilitate innovative creative experiences.
The components of this program develop technical competency, while cultivating aesthetic judgment, artistic quality and thought maturity that will provide students with a broad range of options for their future careers in visual communications. View Graphic Design in the College Catalog
The college also offers a Communication Design program that prepares students for entry-level positions in production, sales and support in printing and publishing.