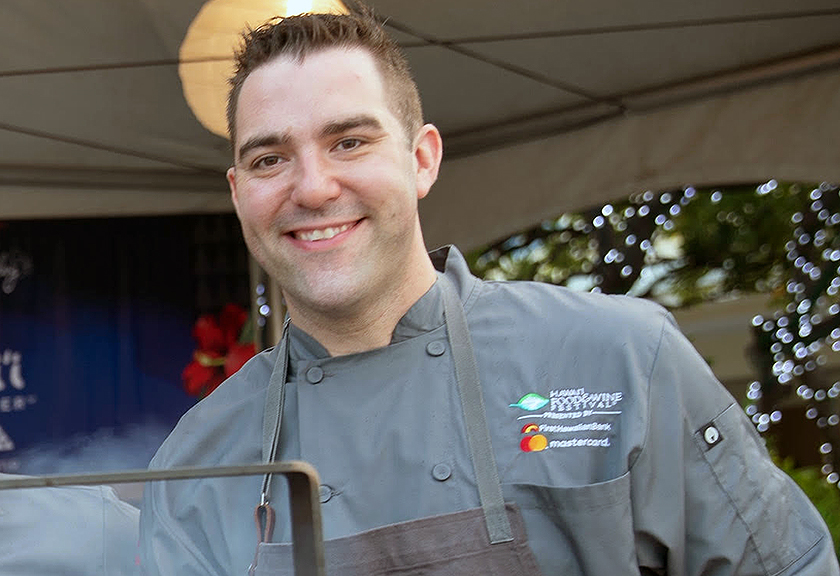 Westmoreland Alum to Represent US at Culinary Olympics
June 28, 2019
Youngwood, Pa.
Joe Peroney always wanted to be a chef, but he didn't always know it. Growing up in Belle Vernon, Peroney spent a lot of time in his grandfather's garden and many Sunday mornings having a big family breakfast with his grandparents.
"It was embedded in my DNA before I even knew what I wanted to do with my life and career," Peroney said.
Now, he's preparing to compete on the world stage. Peroney is one of five chefs selected to the ACF Culinary Team USA regional team set to participate in the Internationale Kochkunst Ausstellung (IKA) International Culinary Exhibition, commonly known as the "culinary Olympics," next February in Stuttgart, Germany.
"I go home and I feel like I've accomplished so much. I'm so proud to represent Westmoreland."
Peroney, a 2011 Westmoreland graduate, was working at the Sony TV production plant when it closed. He came to the college to study Dietetics and his coursework included several culinary classes.
"That's where I felt most comfortable - in the kitchen," Peroney said. "I fell in love with the culinary side and knew that's what I wanted to pursue." Once he completed his Dietetic Technology degree, he decided to stay another year and earn a degree in Culinary Arts.
After working at restaurants in the Belle Vernon area and Pittsburgh, Peroney completed an externship at The Greenbrier. He is also one of only 345 people in the resort's 61-year history to complete its prestigious apprenticeship program.
Currently, Peroney co-owns Roots 657, a restaurant serving casual American cuisine in northern Virginia.
"We looked at the market and we wanted something craveable but not intimidating to families," Peroney said. "It's a family-friendly, fast-paced restaurant."
His business partner is Westmoreland alumnus Rich Rosendale.
The two met at a college event honoring Rosendale and fellow alumni Keith Cougenour and Shawn Culp for their accomplishments as culinary Olympians – a group Peroney will now join.
"For me to continue that tradition is amazing. It's humbling to be in that category of elite," Peroney said.
Peroney is practicing to compete against 1,600 chefs from 54 countries. He will prepare the starters for the team competition and a five-course dinner in the individual competition.
He says his training really began with his first class at Westmoreland.
"The way they pushed me to be better is what drove me," Peroney said. "Without that, I wouldn't be going to Olympics or co-owning a restaurant."
He credits the college with much of his success.
"It goes back to my first class, when we were learning to dice a carrot. It all leads up to this point," Peroney said. He encourages anyone considering a culinary career to come to Westmoreland for the affordable tuition, small classes and most of all, the instructors.
"It comes down to teachers' and professors' continuing commitment to excellence," Peroney said.
"You can tell they genuinely care. If you put forth the effort, they're going to invest their time in you, push you and open up your potential."
Peroney still keeps in touch with his instructors and continues to rely on them for guidance. He feels the discipline they taught him has given him an edge.
"You learn all the basics that you need for cooking and you apply it into the real world."