Begin a Career in Nutrition Care or Foodservice Management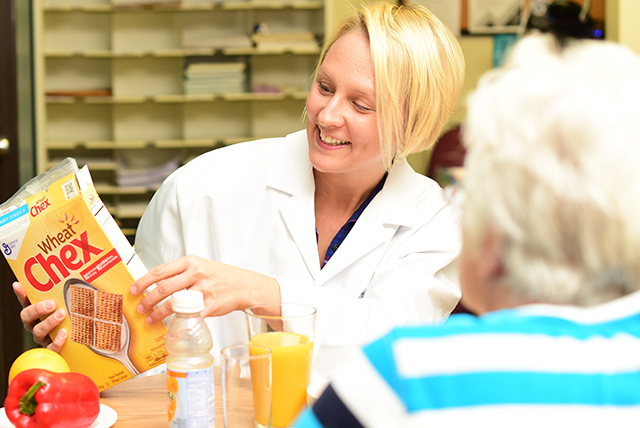 Why choose Dietary Management as a career?
Graduates of the program can expect to be prepared to function as a food service manager/supervisor who oversees nutritional services departments. Daily responsibilities include menu development, purchasing and preparation of food for clients in noncommercial facilities, such as schools, hospitals and more. They also assist Registered Dietitians.
People in this field enjoy solving problems, new daily challenges, working with their hands, interacting with others, caring for people and being involved with other health care disciplines.
What will I learn?
Westmoreland's program provides students with an overall view and understanding of the industry by taking classes with other Culinary Arts/Hospitality students. Graduates of the program are eligible to take the exam from the Association of Nutrition and Foodservice Professionals to become a Certified Dietary Manager (CDM).
The courses in this program are offered online, blended, and traditional classroom format and can be scheduled day or evening. This allows students to work in the industry while taking classes. View the degree in the College catalog
Career Opportunities
Graduates of the Dietary Management program can find employment as: school foodservice manager, hospital dietary manager, rehabilitation dietary manager, retirement center foodservice manager, adult and child care dietary manager, dietetic technician in long term care, dietetic assistant in hospitals, nutrition aid in head start and home health.