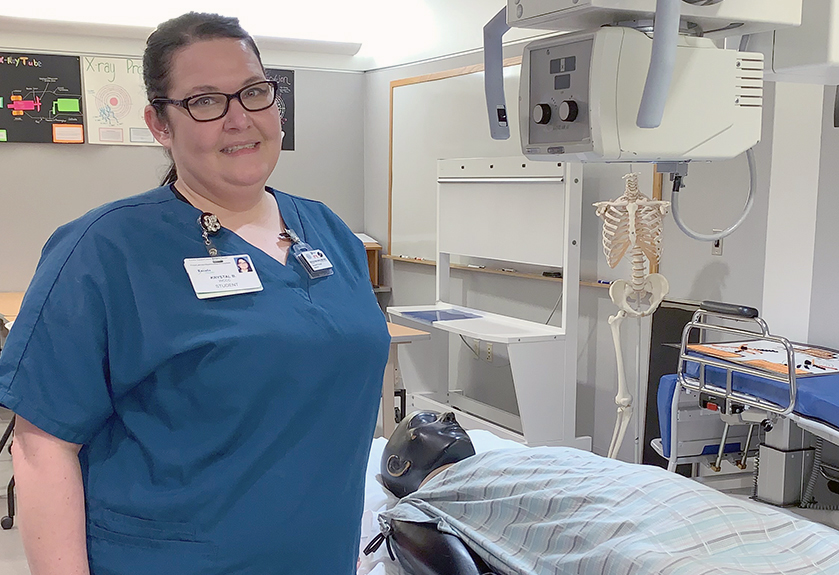 Persistence Pays Off for Radiology Technology Student
March 4, 2020
Youngwood, Pa.
When Krystal Boswell crosses the commencement stage in May to receive her degree in Radiology Technology, her persistence will have paid off.
Boswell's graduation will mark the end of nearly seven years as a student at Westmoreland County Community College.
"I would be like 'I can't give up. All of this has to amount to something,'" Boswell said. The mother of two came to the college in 2013 after completing her GED. At first, she went into the nursing program. She also tried machining as a major. A few semesters later, Boswell began studying radiology technology.
"It's neat and interesting. There's a lot of science and you're there with patient care too," she said. "You're seeing what's going on inside, learning anatomy too."
Her participation in the KEYS program and Mothers Making More helped Boswell stay on track through all the changes with a variety of support services.
"If I have something on my mind, I feel like whatever is bothering me I can talk to them about it," she said. "They're not only there to listen and care, they try to help solve and resolve whatever they can."
Boswell also credits her teachers in both her general education courses and her program of study, especially because the class sizes are small.
"I felt like I was more on a personal level with my teachers. You talk to each other. If you need help, you can go talk to them."
Upon graduation, Boswell plans to take the American Registry of Radiologic Technologists national certification exam and secure a job in the field.
"I want to be able to provide for myself better," she said.