Begin Your Path to a Career in Accounting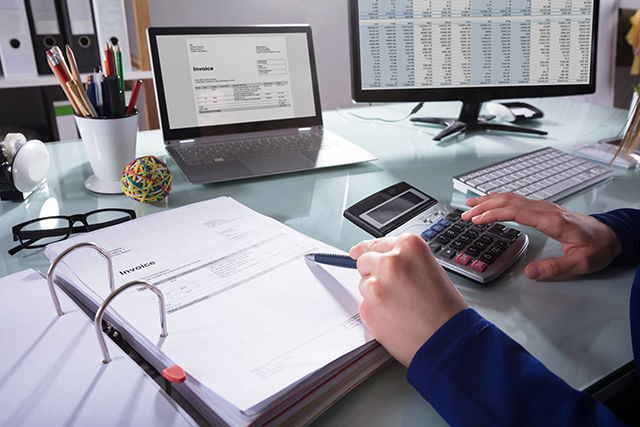 Westmoreland offers an associate degree and two certificate programs in accounting. All three programs are available in person and 100% online.
Why choose Accounting as a career?
The field of accounting is particularly suitable for those with an aptitude for mathematics and computer software, the ability to concentrate on detail, and the ability to analyze, compare and interpret facts and figures.
Accountants need to be able to keep data in an organized, accurate and detailed manner. Those interested in this field need to be able to collaborate with others and be flexible to the benefit of the company. Accountants also need to be able use today's technology (software) in the most efficient and effective ways possible.
What Will I Learn?
Westmoreland's Accounting AAS program is one of the most up-to-date and technology-based programs in the area. Students in the accounting degree program learn to use accounting software, tax software and Microsoft Office.
Accounting majors complete a minimum of 60 credits with a heavy concentration in accounting, computer and business management courses. View Accounting, AAS in the College Catalog
The 18-credit general accounting certificate program provides an entry-level general bookkeeping education as well as computer experience in several specialty fields within accounting, including the use of the most popular accounting software programs. View the General Accounting Certificate in the College Catalog
The 18-credit computer accounting and tax specialist certificate program provides computer experience in several specialty fields within accounting, including the preparation of tax returns. Courses included in this certificate may be applied toward the Accounting AAS program. View the Computer Accounting and Tax Specialist Certificate in the College Catalog
Career Opportunities
In addition to preparing taxes for individuals, public accountants can also perform audits, prepare taxes and provide consulting for corporations, nonprofit organizations and governments.
Internal accountants create processes to find and eliminate financial waste and fraud. Management accountants record and analyze financial information. Government accountants – at the federal, state or local level – maintain records of government agencies and audit private businesses or individuals whose activities fall under government regulation or taxation.