Complete Your Program Online
Westmoreland offers many degree, diploma and certificate programs that students can complete entirely online. In addition, many of our programs are 50% or more online.
Students are encouraged to review the College Catalog to identify when specific courses are available. Pathways advisors can assist students with planning.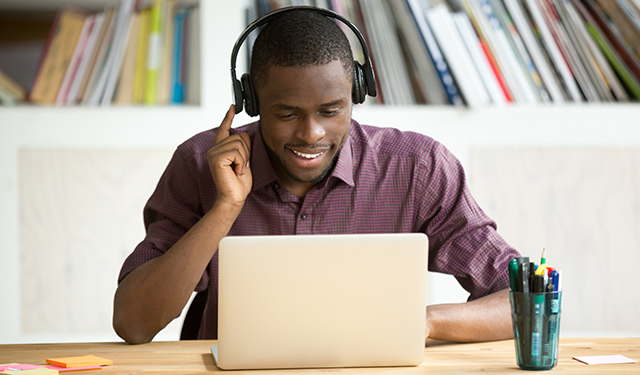 100% Online Programs
Degrees
Accounting, AAS
Business Administration, AA (Transfer)
Business Management, AAS
Business Marketing, AAS
Business Entrepreneurship, AAS
Business Finance, AAS
Business Human Resource Management, AAS
Criminal Justice, AAS
Liberal Arts, AA (Transfer)
Office Technology Office Administration, AAS
Diplomas
Office Technology Office Administration
Business
Certificates
Accounting, Computer Accounting and Tax Specialist
Accounting General Accounting
Art Business
Business Management
Business Marketing
Business Entrepreneurship
Business Finance
Business Human Resource Management
Business Real Estate
Criminal Justice Corrections Officer
Early Childhood Education
Office Technology Office Administration
Office Technology Customer Service
50% or More Online
Degrees
Cyber Security, AAS
Computer Technology Networking, AAS
Computer Technology Programming , AAS
Computer Technology Technical Support, AAS
Computer Technology Web Publishing, AAS
Criminal Justice, AA (Transfer)
Criminal Justice Cyber Security, AAS
Early Childhood Education, AAS
Engineering Technology, AAS
Forensic Science, AAS
Medical Healthcare Management, AAS
Psychology, AA (transfer)
Social Work, AAS
Diplomas
Business
Computer Technology
Early Childhood Education
Medical/Healthcare Management
Office Administration
Office Technology
Paralegal
Certificates
Computer Technology Networking
Computer Technology, Programming
Computer Technology Technical Support
Computer Technology Web Applications
Computer Technology Web Development
Criminal Justice Security Professional
Forensic Science
Hospitality Management
Medical/Healthcare Management
Social Work
Students enrolled in developmental math courses will be required to complete exams on campus. Please contact the Information Center with additional questions.