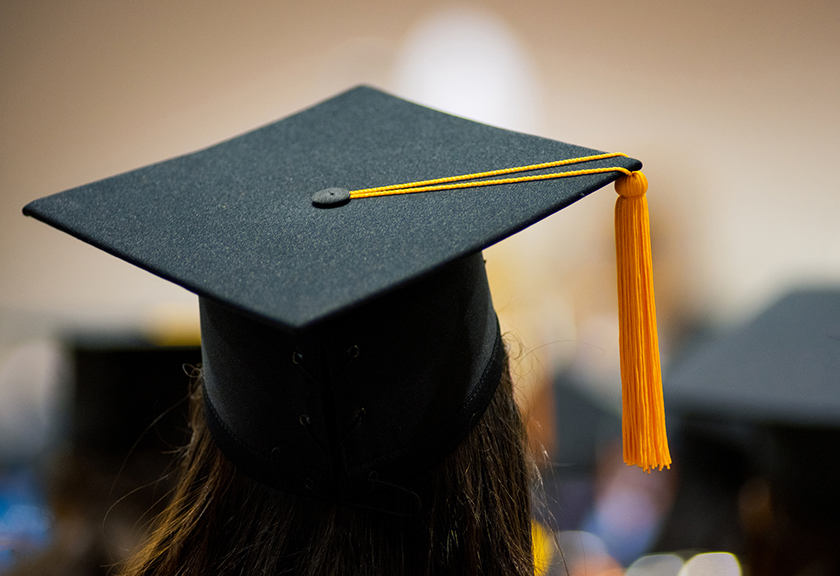 Westmoreland's Social Work Program Sets Grads Up for Success
May 20, 2020
Youngwood, Pa.
Several recent graduates of Westmoreland County Community College's Social Work degree program are celebrating success professionally and academically.

2018 Westmoreland graduate Jessica Morrow and Brian Issi, a 2019 Westmoreland graduate, both earned their bachelor's degrees in social work this spring from California University of Pennsylvania.

Morrow graduated with honors and an award for being an outstanding senior in social work. Issi was also recognized for academic excellence. Both will begin working toward master's degrees in social work at Cal U in the fall.

"They were successful because they did the work and received the support provided by Westmoreland," said Stephanie Turin, Social Work program director at Westmoreland. "After completing the associate's program, they proved to themselves and the bachelor's programs that they had the knowledge and confidence to succeed as students and as social workers."

Two other recent Westmoreland graduates began their careers in social work before earning bachelor's degrees.

Brooke White is a caseworker at Westmoreland County Children's Bureau. She completed her bachelor's degree at Cal U last fall with a 4.0 GPA, earning the Academic Excellence Award. During her time at Westmoreland, White received the coveted Coca Cola Transfer Scholar Award, which is part of the All-PA Academic Transfer Scholars program.

"I have pushed myself harder than I ever have before because I want to be able to provide the most effective services for as many individuals as I am able," White said.

Cortney King is a supports coordinator at Westmoreland Case Management and Supports.

"I use the different techniques I learned [at Westmoreland] every day when working with clients," King said. She completed her bachelor's degree at Seton Hill University in December and received the university's Behavioral Health Achievement Award.

The Social Work program at Westmoreland follows the national standards for social work education, providing students with knowledge about the ethics of the profession along with skills and theories they need to be successful working in all areas of the social work field.

"The program also encourages students to learn about themselves so they can identify where their strongest assets lie and how to utilize them to work with others," Turin said.