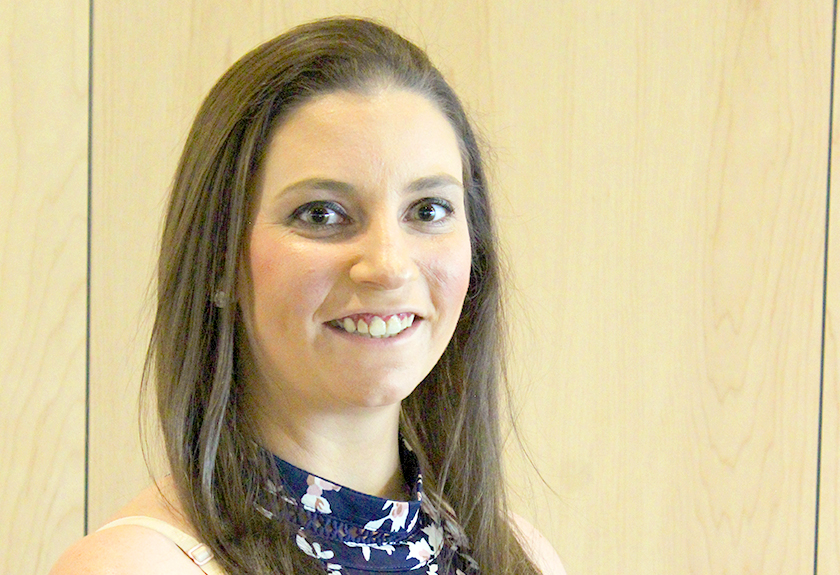 Westmoreland Names Mary Jakubek 2021 Aspiring Alumnus
May 10, 2021
Westmoreland County Community College named Mary Jakubek of Latrobe as the 2021 Aspiring Alumnus during the 50th commencement video ceremony held Friday, May 7.
The new award recognizes a current Westmoreland student who holds a cumulative GPA greater than 2.5, expects to earn a college credential in May 2021, shows success in the classroom and exhibits leadership qualities through active involvement at Westmoreland and/or in their communities.
Jakubek will graduate with an associate in arts degree and is also enrolled in the college's evening nursing program. She attended Westmoreland as a freshman right out of high school in 2010. However, she felt compelled to join the Navy and left after her first semester, but the dream of a college education never faded. After her discharge from the Navy in 2015, she began to take more coursework at Westmoreland with the desire to possibly be a nurse someday.
Knowing that the nursing program is very difficult, Jakubek worked hard to obtain the associate of arts degree quickly in the event she is not successful in the nursing program. However, that is not the case. She will complete her nursing program requirements this December and plans to walk Westmoreland's commencement stage again next May as a nursing graduate and RN. Jakubek has diligently pursued her studies while working full time as a certified medical assistant for the general surgical group at Excela Health.
A Navy veteran who earned the rank of Second Class Petty Officer in Logistics Supply while stationed in New Orleans, Jakubek was deployed to El Salvador working in joint operations with the Coast Guard. She also spent time in the Navy Reserves and received many commendations including the Navy and Marine Corp Achievement Battle "E" awards, National Defense Service medal, Navy and Marine Corp Overseas Service medal, Pistol Marksmanship medal and Good Conduct medal. She remains active in veteran organizations.
During her first time enrolling at Westmoreland, she was a member of the inaugural women's cross country team and won the National Title for the National Junior College Athletic Association Division (NJCAA)III and received a national championship ring. Additionally, she set a course record during the NJCAA Division II Championship, received the college's Outstanding Cross Country Runner award and Outstanding Female Athlete award while maintaining a GPA that landed her on the President's and Deans' lists.
"I take pride in awarding Mary with our very first Aspiring Alumnus Award," said Dr. Tuesday Stanley, president, Westmoreland County Community College. "Mary's dedication and perseverance show what can be accomplished when a student sets a goal and is determined to reach it."