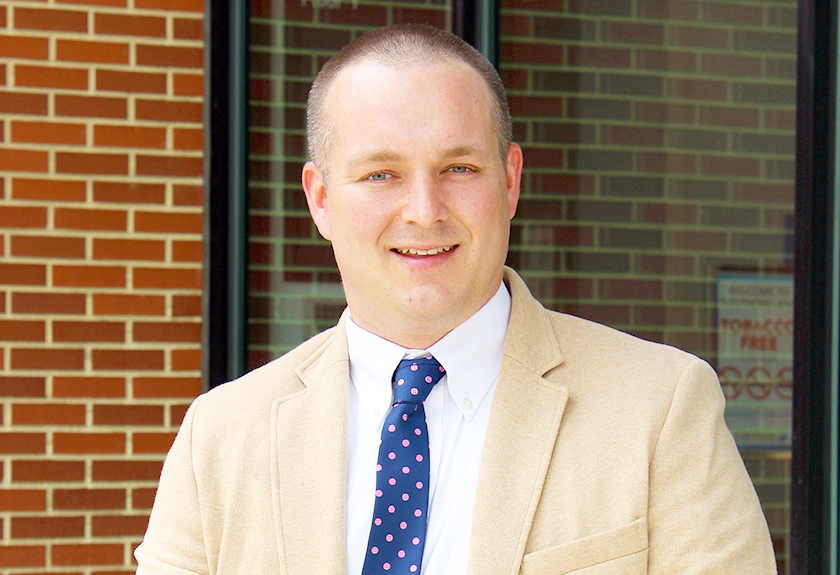 Westmoreland Names Glenn Repko 2021 Distinguished Alumnus
May 10, 2021
Westmoreland County Community College named Glenn Repko of Latrobe as the 2021 Distinguished Alumnus during the 50th commencement video ceremony held May 7.
Repko graduated with honors from Westmoreland in 2010 earning an associate degree in nursing and also received the Excellence in Nursing Practice Award. He went on to earn his bachelor of science degree in nursing from Penn State-Fayette in 2012 and obtained his master of science degree in nursing and his doctor of nursing practice from Grand Canyon University.
Repko is currently the clinical director of Health Care Support at Excela Health. In this role, he oversees approximately 200 employees including the staffing and support teams, the telecommunications department, and the transport/escort department and nursing supervisors for Westmoreland Hospital. In addition, he is responsible for the oversight of contracted agency employees.
Prior to his current position, Repko served as the manager for care support and as nursing supervisor. Repko has worked in a variety of inpatient settings ranging from the medical surgical nursing to the intensive care units at Excela Health.
He also played a significant role in coordinating the response to the Covid-19 pandemic. Douglas DeForest, CEO of Mutual Aid Ambulance Service, Inc., had this to say: "Immediately upon learning the gravity of the (Covid) situation, Mr. Repko reached out to our organization in his capacity as clinical director at Excela Health and immediately formed a partnership that would lead to one of the greatest collaborative efforts in the history of our organization."
"It is our extreme pleasure to honor Glenn as our Distinguished Alumnus," said Dr. Tuesday Stanley, president, Westmoreland County Community College. "His service and commitment to the health care community is a testament to his dedication to the field."
Repko also maintains an active role in several professional organizations including the American Association of Critical Care Nurses, the American Nurses Association and the Pennsylvania State Nurses Association.
Within the community, he is an active member of St. Cecilia Parish and regularly participates in the Blackburn Center Walk, the Red Sand Project and annually volunteers for the Greater Latrobe Elementary School field trip to the Air Museum at Arnold Palmer Regional Airport.