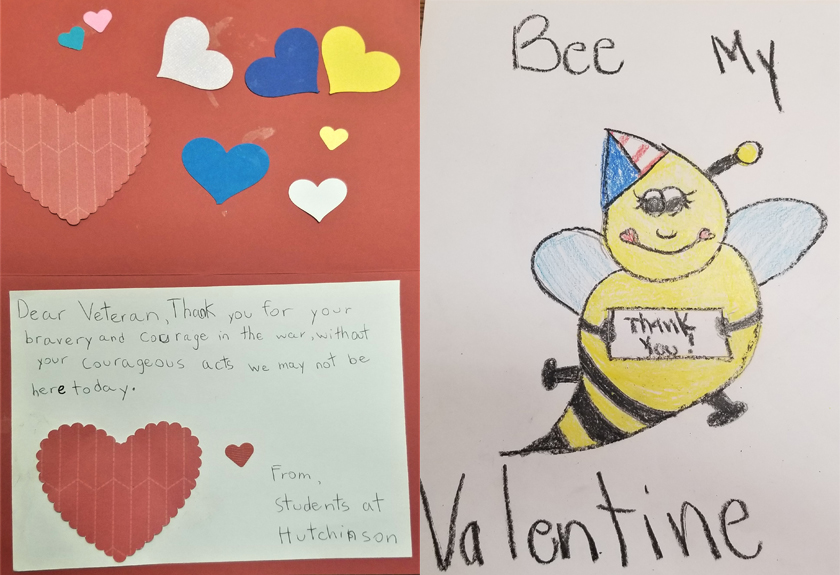 Westmoreland County Community College RSVP sponsors Valentines for Veterans Project
February 13, 2020
Youngwood, Pa.
The Retired Senior Volunteer Program of Westmoreland County Community College (RSVP) recently held a Valentine's for Veterans project with local elementary students designing handmade cards.
Students from Baggaley, Amos K. Hutchinson, Latrobe and Stanwood elementary schools as well as area Senior Centers participated in the project. For the past eight years, RSVP has worked with area groups to help make Valentine's Day a little more special for veterans by passing out handmade Valentines.
The cards were mailed to veterans at Greensburg Care Center, St. Anne's Nursing Home, Oakhill Nursing Home, Redstone Highlands (Greensburg, Murrysville and North Huntingdon locations), Bethlen Home, William Penn Care Center, Loyalhanna Care Center, Weatherwood Manor, Westmoreland Manor, Westmoreland County VA Clinic and the VA Hospital in Pittsburgh
According to Amy Halula, RSVP program coordinator, each year the program continues to grow by reaching more veterans.
"Teachers have taken this on as a project in their classrooms," Halula said. "Many students are taking these valentines to heart by enhancing the card with their own greetings, poems and well wishes. The children have gone above expectations in creating these special cards."
For more information about RSVP at Westmoreland, call 724.925.4213.