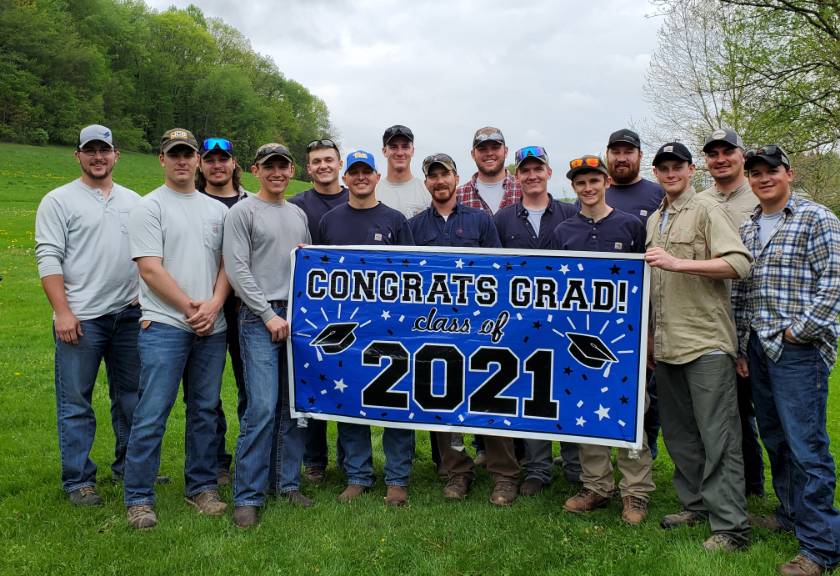 West Penn Power Hires Westmoreland Graduates
June 30, 2021
West Penn Power has hired 15 new graduates of the Power Systems Institute (PSI), a FirstEnergy Corp. utility training partnership with Westmoreland County Community College.
The new employees are line workers.
"Our PSI program has strengthened our diverse workforce pipeline and instilled safe work practices, proper work methods and teambuilding by developing the well-educated men and women needed to provide reliable power to customers, "said John Rea, regional president of West Penn Power. "We welcome these graduates joining our workforce to help continue providing safe and reliable electric service for our customers."
West Penn Power's new PSI graduates include:
Darin Beres

Brian Best

Evan Carrier

Jacob Fremd

Riley Gilleland

Corby Koleno,

Timothy Lucas

Geoffrey Mayes

Seth Mennor

Noah Morow

Preston Schmader

Zachary Shiley

Tyler Snyder

Nathan Vasbinder

Michael Vey
The PSI curriculum for line employees requires two-and-a-half days each week spent at Westmoreland County Community College completing academic coursework, with the remainder of the week spent at a West Penn Power training facility in Jeannette.
Since the program's inception, FirstEnergy has hired more than 2,000 line and substation personnel who completed PSI programs. The graduates earn an associate of applied science degree in Electric Utility Technology.
For information about how to enroll in the PSI program, call 1-800-829-6801, or go to www.firstenergycorp.com/psi.