Reach New Heights With a New Career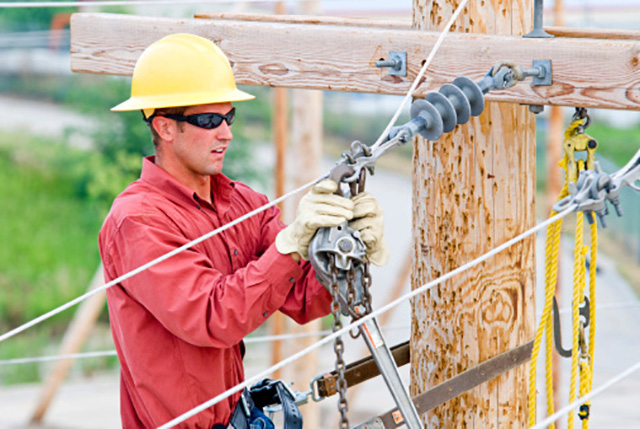 Why choose a career in Electrical Utility Technology?
Those interested in the field of Electrical Utility Technology should enjoy working with their hands and solving problems. They should have mechanical abilities, physical strength and endurance, and enjoy utilizing technology.
The Electrical Utility Technology program will prepare students for mid level positions in the electric utility industry. Students who complete this program will develop a comprehensive understanding of the activities associated with electric utility line work, including circuit analysis, technical communication, heavy equipment operation, working with high voltage electricity, class A CDL license, first aid and CPR certifications, electrical transmission and distribution, and the safety aspects related to each.
What Will I learn?
Students will engage in classroom and laboratory activities that will develop the basic technical skills necessary to obtain a position within the electric utility industry.
The program includes technical coursework in electrical fundamentals and circuit analysis, practical skills training, and general education classes. Following the second semester, qualified students will complete a compensated 10-week (40 hours/week) evaluated field experience.
Students must successfully complete FirstEnergy's pre-employment screening prior to participating in the field experience, which is conducted May through August. View Electrical Utility Technology in the College Catalog
Career Opportunities
Graduates of the Electrical Utility Technology Program may accept positions such as electric utility line worker, lineman, cable man, electrical utility foreman, electrical line supervisor and electrical line contractor.
Learn More
Interested candidates should start the application process one year before the intended start date. An information session is held every fall to outline the program as well as answer any questions.
Visit FirstEnergy's website and click on "Get Invited" to give the necessary information to be invited to this important information session.
Tuition, required books and lab fees are paid by FirstEnergy for qualified students.