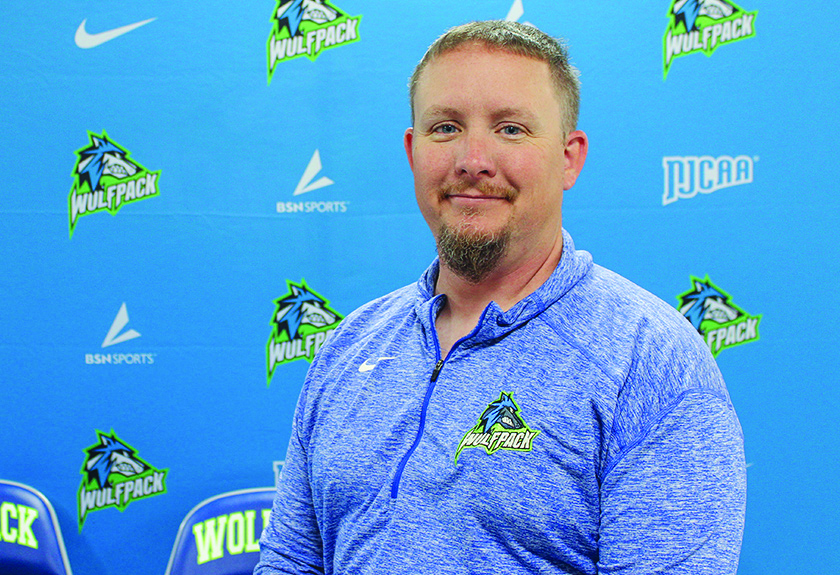 Westmoreland County Community College names Patrick J. Comer Director of Athletics & Recreation
Westmoreland County Community College recently announced Patrick J. Comer of Greensburg as the college's new director of Athletics and Recreation.
Comer's association with Westmoreland dates back to 2011 when was hired as the head cross country coach during which he developed comprehensive growth strategies that included multiple recruiting tactics. He grew the team census from five athletes to 18 and initiated cross country courses to help meet requirements of the National Junior College Athletic Association (NJCAA).
Under Comer's direction as the cross country coach, Westmoreland teams have won three NJCAA championships and 15 conference championships. Comer has also received numerous coaching awards including being named NJCAA Central Region Women's Coach of the Year in 2019.
Most recently, Comer has worked in the college's Athletics and Recreation department where he has been responsible for serving as the on-site manager for all home athletic events; maintaining the Athletics website with team schedules, rosters, stats, student-athlete spotlights, etc.; working with the coaching staff to help them achieve recruitment goals; and overseeing intramural sports programs.
"Patrick's vast experience in college athletics, dedication to growing our programs and familiarity with coaches and the college make him the ideal candidate for this position," said Dr. Tuesday Stanley, college president. "We are excited to see him take our student athletes to the next level as we compete in NJCAA Division II in 2023."
Westmoreland will participate in the National Junior College Athletic Association (NJCAA) Division II allowing the college to offer scholarships to athletes starting in fall 2023.
By participating in the NJCAA Division II programs, Westmoreland is eligible to offer scholarship opportunities for student athletes to participate in intercollegiate athletics while pursuing a college degree. The NJCAA Division II programs are highly competitive and strongly structured, using scholarships as an avenue to attract and reward student-athletes.
Division II colleges may grant athletic scholarships that are limited to tuition, books, fees and up to $500 in supplies required for courses. Each sport has limits on the number of scholarships that can be awarded.
"As a two-year college, our student athletes have the opportunity to contribute immediately and make a difference rather than waiting on the sidelines at a four-year school," said Dr. Sydney Beeler, vice president for Enrollment Management. "And, Westmoreland student athletes are sought after by many four-year colleges seeking to bolster their rosters with strong student athletes that are serious about their academic and athletic futures."
Athletics at Westmoreland include men's baseball; men's and women's basketball, bowling, cross country, golf and soccer; and women's softball and volleyball.
As part of the NJCAA, Westmoreland competes in Region 20 which encompasses Maryland, Western Pennsylvania and the West Virginia Panhandle.