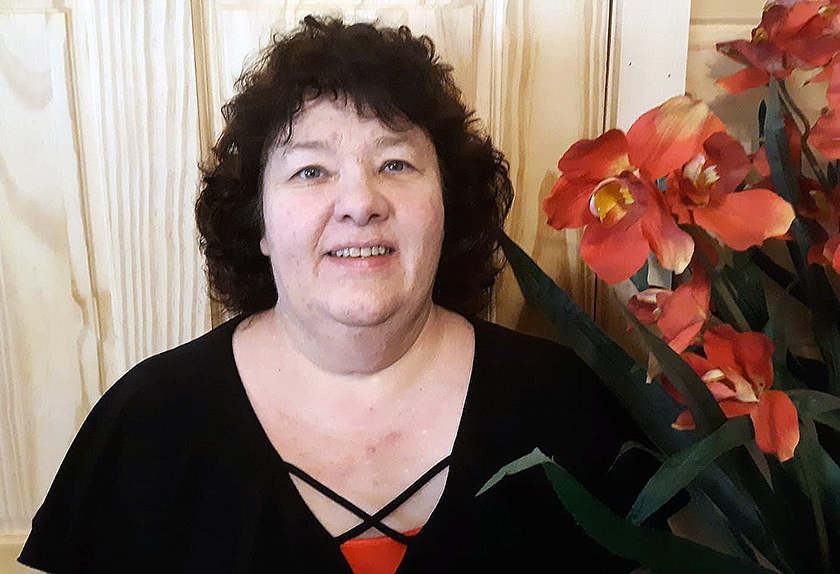 Passion for Nursing Runs in Fayette County Family
May 6, 2020
Carma Krueger's daughter and son both became nurses after graduating from Westmoreland County Community College, and now she is on the same path.
The Ohiopyle mother of six will graduate next May.
"My mother always dreamed of becoming a nurse but she was only given the opportunity to complete high school," Krueger said. "It has been a great experience not only to be able to share this experience with my family, but also to see my mother's dream of becoming a nurse fulfilled in me."
Krueger's daughter graduated from Westmoreland four years ago and went on to complete her Bachelor of Science Degree in Nursing (BSN) and is working on a master's degree. She works at Ruby Memorial Hospital in Morgantown, West Virginia.
Krueger's son graduated from Westmoreland last year and also works at Ruby Memorial Hospital. He also plans to earn a BSN.
"Now that they have completed their nursing education and are enjoying their careers as nurses, they have encouraged me to go back to school and become a nurse as well," Krueger said.
She believes her past experience as a domestic violence counselor and legal advocate, a secretary for the Fayette County Behavioral Health Administration and her life experience will help her in the nursing field.
"As my daughter who is now a nurse always says, 'Mom, you've raised six kids, you're half-way a nurse already!'"
Krueger doesn't hesitate to recommend Westmoreland, even though there are nursing programs closer to home. In fact, her daughter's boyfriend will enter the nursing program in the fall.
"The small class sizes and one-on-one talks that are available at Westmoreland have been wonderful, especially from the viewpoint of a non-traditional student," Krueger said. "It's easy to recommend such a great school and nursing program to prospective students, especially when this school has such a tried and true reputation that has helped our family achieve career success."
Krueger has not yet chosen what area of nursing she will focus on in her career, but she has already received job offers.
"Everywhere I mention Westmoreland - my doctor's office, at the dentist or at church, everyone has nothing but good to say about the nursing program," Krueger said. "I knew my children and I would receive a solid and reliable education here."