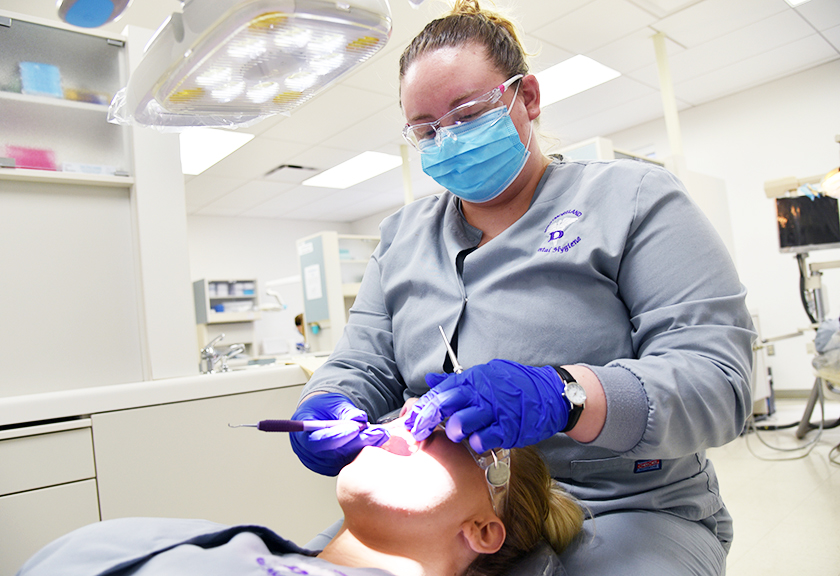 First Westmoreland Students Complete Associate of Applied Science Degree in Expanded Functions Dental Assisting
June 9, 2020
Youngwood, Pa.
The first Westmoreland County Community College students to complete an associate of applied science degree in Expanded Functions Dental Assisting graduated in the spring.
Seven students completed their dental assisting diploma last summer and were accepted into the EFDA program, which is an additional two semesters, for the fall 2019 semester. They were also required to pass the Dental Assisting National Boards (DANB) exam prior to acceptance into the EFDA program. The students who were awarded the AAS EFDA for spring 2020 are:
Andrea Allen
Lexi Grosser
Erica Knupp
Katelyn Libengood
Katherine Morella
Heather Sherbine
Kayla Fabian
"This pathway allows Westmoreland students an opportunity to continue their education without interruption," said program director Rhonda Soberdash. "They will have a solid foundation to continue studies in education, public health and general science."
The first semester of the degree program involves intense study of the art and science of dentistry. The second and final semester involves an externship in an office of the student's choice, where they must complete 67 requirements and 120 hours.
"The outlook is bright for EFDAs as the profession of dentistry moves forward with innovation and as the population of patients to dentist ratio increases," Soberdash said.
Students may also enter the program as a Certified Dental Assistant with two years of clinical experience. A certification in EFDA is awarded after 17 credits are earned. In addition, dental hygiene students in their final semester of the dental hygiene program may complete the EFDA program in the summer, adding the EFDA credential to their degree in dental hygiene.
"Offering three pathways to graduation allows for a wide range of students to enter the program, with widely varying interests, since the skills learned in this program can be transferred to multiple dental settings," Soberdash said.
Completing the AAS degree will allow students to grow in the profession and make a career change if they desire, according to Soberdash.
"I tell the students that education never ends, continue to learn and build on your foundation," she said. "You never know where life will take you and your education will open doors and mold you into the person you will be proud of."