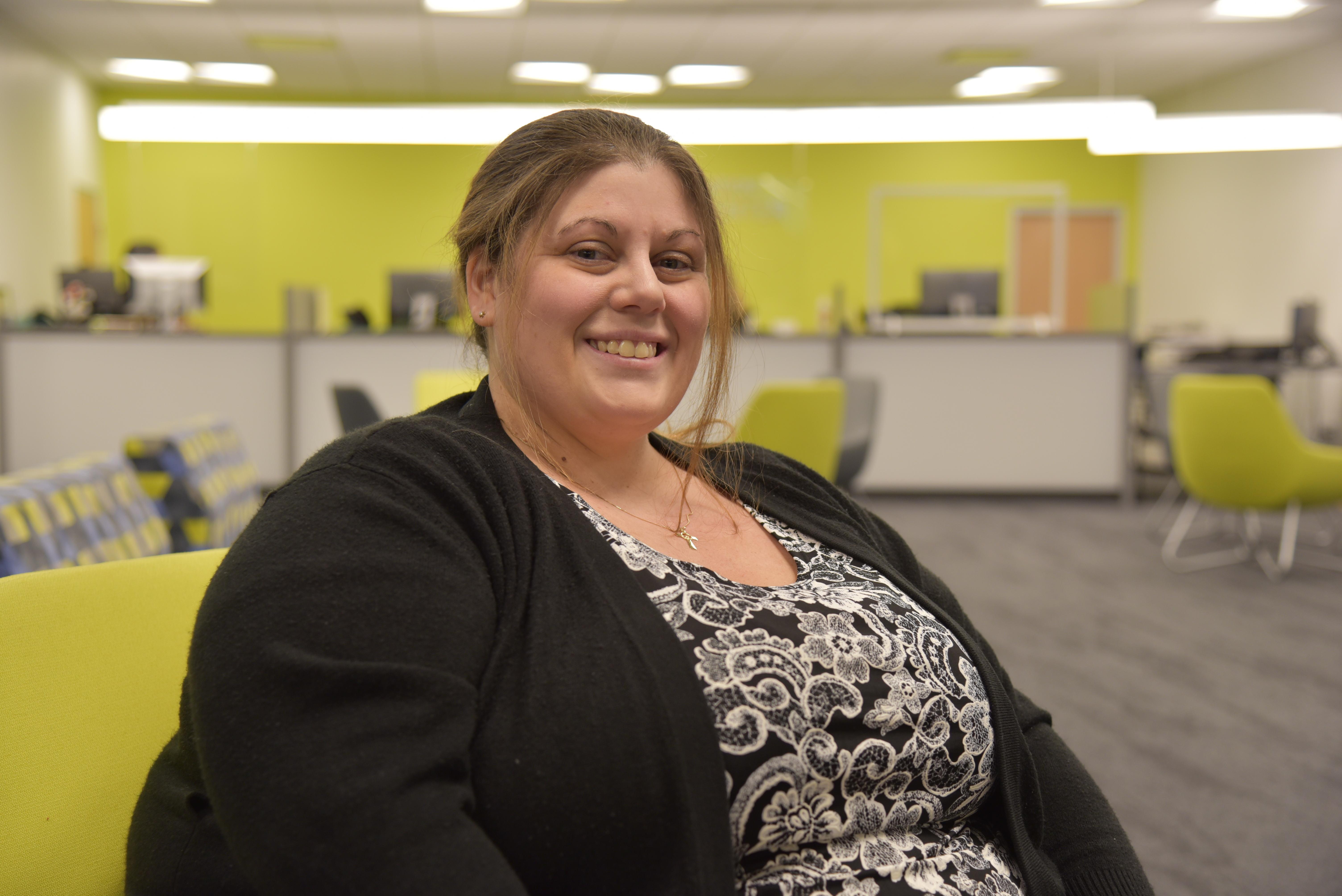 A Life Change Can Lead to a New Career Path
February 28, 2023
Barbie Bednarczyk of Belle Vernon held a degree from Le Cordon Bleu Institute of Culinary Arts in Pittsburgh and was working as a cake decorator when life took an unexpected turn that would eventually change her entire career trajectory.
In 2011, Barbie assumed guardianship of her two nieces, Gemma and Chevy. Chevy was 2 years old at the time and Gemma was a newborn. With the help of her husband Sean as well as her mother, Barbie jumped head-first into a whole new way of life.
"I instantly went from a non-parent to a parent of two and I had to adapt," she explains.
It was several years later that Chevy's school experience would inspire Barbie to start a whole new career path. Chevy entered kindergarten with diagnosed developmental delays and an Individualized Education Program (IEP) provided by the Intermediate Unit. Unfortunately, Chevy's school didn't seem prepared for her challenges and wanted to send her to a different school with no intervention.
"We advocated for Chevy to have a different plan than what was suggested. The first year in kindergarten was difficult," Barbie recounts. "They didn't meet her needs to our standards, so there was a lot of confusion."
It was through navigating these educational challenges with Chevy that prompted Barbie to pursue a degree in Early Childhood Education.
"I wanted to help other families so they would feel better represented," she explains. "I wanted to advocate for families like ours."
In 2017 once both girls were enrolled in school, Barbie began classes at Westmoreland County Community College. She started with only three classes while still working a full-time job, and then added credits as she progressed.
"I would do my homework while everyone was asleep or during my lunch break," she says.
Barbie completed her associate degree in 2019, but didn't want to stop there. In 2020, she began working toward her teaching certificate and bachelor's degree at Carlow University.
"The transition to Carlow was very smooth and simple," Barbie says. "I didn't sign up until the Friday before classes started. They had me in the books and set up in four hours. In the middle of a pandemic."
Barbie graduated from Carlow in December at age 32.
"I was really skeptical about going back to school and that's why it took me so long. I was afraid and nervous that I would be the oldest person in the classroom. But I wasn't. It doesn't matter what age you are as long as you're committed. Age is just a number," she concludes.
Westmoreland's Early Childhood Education program is taught by faculty with a student to teacher ratio of 15:1, which gives plenty of time for individualized attention. For those interested in seeking teacher certification for primary grades, PreK-4, Westmoreland's program meets the standards for transferring to over 20 four-year institutions in the Pennsylvania Transfer and Articulation Center (PA TRAC) system for degree completion.