Become a Legal Assistant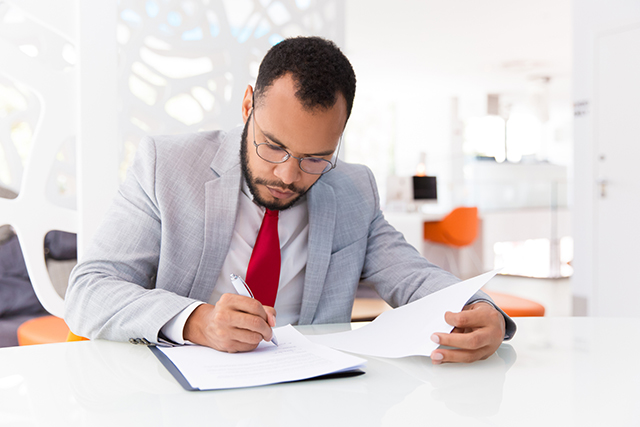 Why Choose Paralegal as a Career?
The paralegal profession is for those who like helping people, have good communication and research skills and are comfortable with technology.
Paralegals, also called Legal Assistants, assist attorneys in the efficient and cost effective delivery of legal services. They work under the supervision of an attorney in a law office, title company, bank, government or corporate setting.
Paralegals can perform much of the work formerly done only by an attorney. People in this field also interview clients, investigate, gather and organize information, draft legal documents, perform legal research and most other functions of an attorney with the exception of appearing in court on behalf of a client or giving legal advice.
What Will I Learn?
Westmoreland's Paralegal program offers affordable learning and is offered for the convenience of people with busy schedules. Instruction is offered via Zoom, which allows instructors and students to interact in real time from their own homes, providing a relaxed environment for learning.
Students are not required to appear on campus for paralegal classes but instead can view them from any location with internet access. All lecture sessions are recorded for viewing later if students are unable to attend the lecture when presented.
What Will I Earn?
If you plan to stay in the region, there are many occupations related to this program degree and certificates. In the 10-county region* surrounding Westmoreland County Community College, the earnings for occupations in this field range from:
Paralegal, AAS: $16.61 - $39.56 per hour, with an average hourly wage of $29

Paralegal, Diploma: $14.05 - $37.98 per hour, with an average hourly wage of $23.94
It is important to remember that wages vary based on level of education, experience, job location and other factors.
Source: Data provided by Lightcast™ (https://lightcast.io/) 2023.1
* 10-county region includes Allegheny, Armstrong, Beaver, Butler, Fayette, Greene, Indiana, Lawrence, Washington and Westmoreland.
Career Opportunities
Paralegals are employed by law firms, corporations, government agencies and community legal service agencies. Many legal assistants specialize in one area of the law such as corporate law, real estate, labor law, litigation, domestic law, or estates and trusts.