Hands-On Training in Computer Networking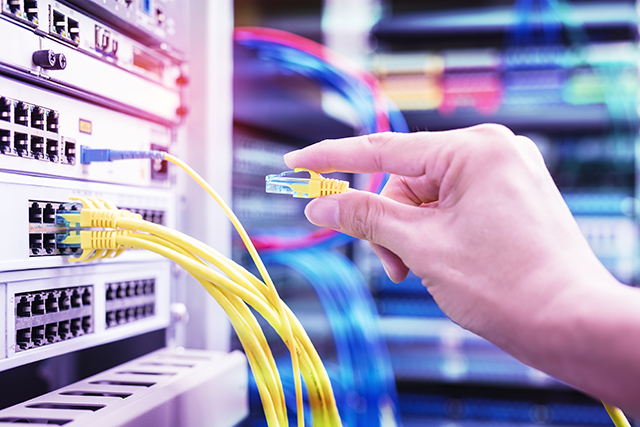 Students interested in computer networking are those who are meticulous in their work habits and are very patient. They are strong problem solvers and critical thinkers. While thinking outside the box can be valuable, following instructions and analyzing problems are strong assets. They work well as team members and are excellent communicators both verbally and in writing.
The Networking option of the computer technology program provides students with extensive hands-on instruction in all facets of network operation and administration. Students will learn to install, operate, maintain and troubleshoot these products in a corporate enterprise networking environment.
What Will I Learn?
The Networking option at Westmoreland prepares students to install, configure, maintain and troubleshoot computer hardware, analyze and design networking solutions for an organization, and configure and maintain network resources to satisfy organization requirements.
The option provides training and support to end users of networked equipment, to identify the resources needed to advance technical skills as the networking field changes.
Students will learn and have experience that allows them to establish proficiency in Microsoft Windows and Linux networking operating systems.
Students will develop oral, written and listening communication skills, and integrate and apply mathematical skills to solve quantitative problems.
What Will I Earn?
If you plan to stay in the region, there are many occupations related to this program degree and certificates. In the 10-county region* surrounding Westmoreland County Community College, the earnings for occupations in this field range from $22.28 - $48.88 per hour, with an average hourly wage of $34.97.
It is important to remember that wages vary based on level of education, experience, job location and other factors.
Source: Data provided by Lightcast™ (https://lightcast.io/) 2023.1
* 10-county region includes Allegheny, Armstrong, Beaver, Butler, Fayette, Greene, Indiana, Lawrence, Washington and Westmoreland.
Career Opportunities
Graduates may find employment as network administrators, network engineers, systems analysts, network technicians, technical sales representatives, customer service representatives, technical support analysts or IT trainers. Job opportunities will be available with network consulting and design firms as well as with any company that deploys a network.