A Foundation for Students Interested in Health Professions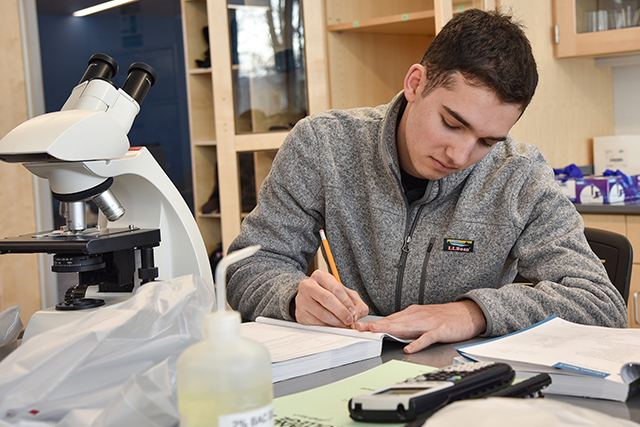 The Health Science AS provides the foundation necessary to prepare students for admission to a Health Professions program at Westmoreland or to transfer to a health science or health professions program at a four-year institution to pursue a career in a health-related field requiring a bachelor's or higher degree.
The curriculum provides students with a balance of mathematics, science, humanities, English, social sciences and computer skills relevant to employment in health care professions or health-related fields.
What Will I Learn?
Upon successful completion of this program, students will be
able to:
Identify anatomical structures and explain the physiological
aspects and functions of the human body
Demonstrate the use of scientific and mathematical
reasoning in the critical analysis and evaluation of problems
and the development of research-based solutions
Discuss the mental processes and behaviors associated with
human psychology
Demonstrate mastery of vocabulary and appropriate
terminology to understand and effectively communicate
information related to anatomy and physiology
Demonstrate basic understanding of pharmacology and its
use in the treatment of a variety of health conditions
Discuss nutrition in the context of body function, lifespan,
social, economic and psychological implications