Prepare for an Exciting Career in Baking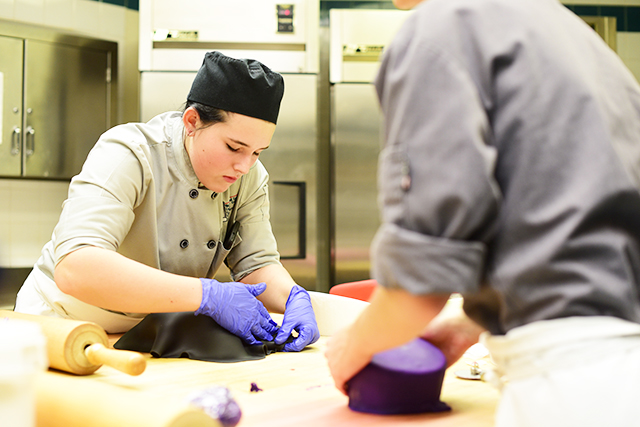 Westmoreland offers a degree, diploma and certificate in Baking and Pastry. This curriculum is designed to prepare students for various positions in the baking industry.
What Will I Learn?
The program of study provides students with skills necessary for
the production of a wide range of bakery products, including:
Yeast rolls, breads, pies, tarts, cookies, doughnuts
and frozen desserts based on local, regional and international
traditions and diversity
Cakes, cookies and centerpieces
Pastry items and confectionery items
This program is accredited by the American Culinary Federation
Education Foundation Accrediting Commission (ACFEFAC).
Career Opportunities
Graduates of the baking and pastry program may accept positions as: pastry cook, pastry chef, executive pastry chef, baker, cake decorator, baking sales representative, institutional baker/ pastry chef, retail baker/pastry chef, wholesale baker/pastry chef, production supervisor, food batch maker, operations manager, sales representative or training specialist.
Program Outcomes and Success Measures
Baking/Pastry, AAS (Apprenticeship & Non)
Student graduation rate: 44%
Graduate outcomes/graduate employment rate: 93%
Students eligible to obtain ACF certification by graduation: 2
Baking/Pastry, AAS
Student graduation rate: 16.7%
Graduate outcomes/graduate employment rate: 100%
Students eligible to obtain ACF certification by graduation: None