Practical Training in Business and Art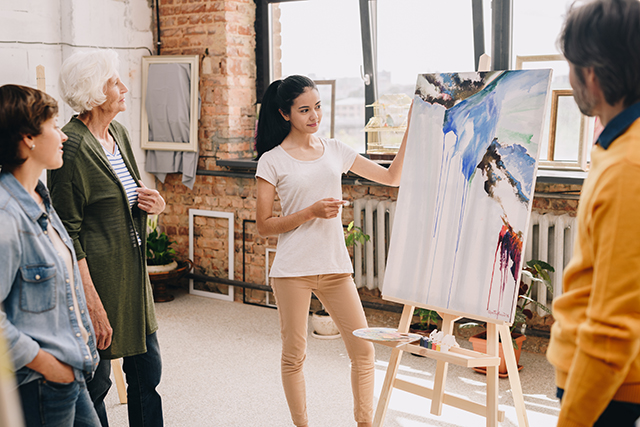 The Art Business Certificate provides students with practical information to sustain a career in art.
What Will I Learn?
Students learn the core principles of business, art law, grant writing, museum careers, contemporary art and other key concepts while examining trends in art and the art market.
Students will also gain an understanding of the intricate art world network of galleries, auction house, dealers, artists, non- profits and more. This program is offered on ground and 100% online. View Art Business in the College Catalog
Career Opportunities
This certificate will expose students to a wide range of career tracks to initiate a professional path in creative industries and entrepreneurship.
Jobs associated with museums will be introduced, from entry-level positions in visitor services and administrative assistants to advanced tracks including curators, archivists, museum educators and technicians as well as fundraising and development.