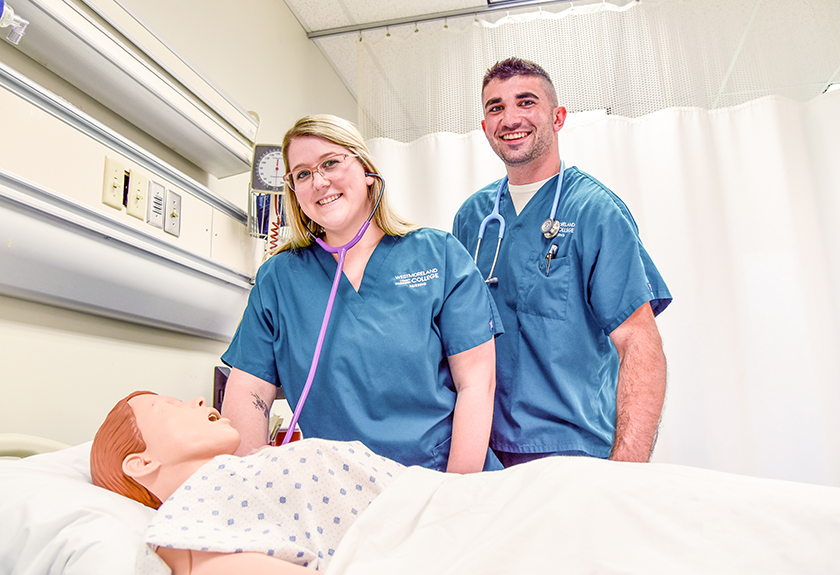 Westmoreland Nursing Graduates Offered Tuition Discount to Pursue BSN at Two Penn State Campuses
August 30, 2019
Youngwood, Pa.
Past and future licensed graduates of Westmoreland County Community College's nursing program are being offered a 25% per credit tuition adjustment to pursue a bachelor of science in nursing (BSN) degree from Penn State Fayette, The Eberly Campus, and Penn State New Kensington.
The agreement signed this month also includes merit- and need-based scholarships of up to $3,000 for eligible applicants.
"The partnership with Penn State Fayette and Penn State New Kensington will provide support for Westmoreland graduates to achieve their bachelor's degree and meet the evolving workforce demands and patient needs of the future," said Sue Snyder, director of the Nursing program at Westmoreland.
"This agreement demonstrates the high level of commitment we all share in providing quality education to the Nursing students in Westmoreland and surrounding counties," Snyder said.
The RN to BSN program can be completed in one year. interested students should contact the admissions offices at either Penn State Fayette or Penn State New Kensington.