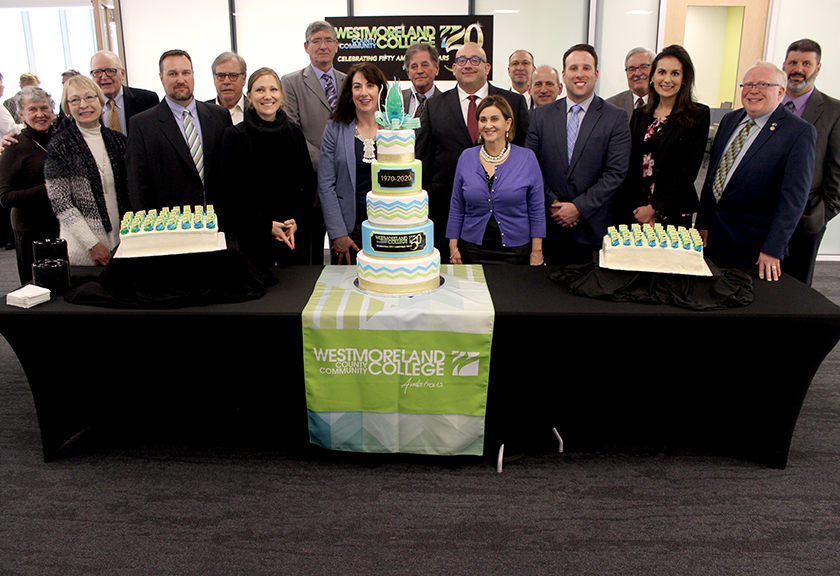 Westmoreland holds 50th Birthday Celebration March 10, 2020
March 11, 2020
Youngwood, Pa.
Westmoreland County Community College hosted a 50th Birthday Celebration on Tuesday, March 10 from 2- 4 p.m. in the newly renovated Student Achievement Center (formerly known as Founders Hall) located at 145 Pavilion Lane, Youngwood.
Dr. Tuesday Stanley, college president, presided over the ceremony. Speakers included State Senator Kim ward (R-39th District); Westmoreland County Commissioners Sean Kertes, chair, Douglas Chew, vice chair, and Gina Cerilli, secretary; Judge James R. Kelley; Westmoreland Board of Trustees Chair Leia Shilobod; and Westmoreland Educational Foundation Board of Directors President Joseph Trimarchi.
The event included a ceremony, guided tours of the Student Achievement Center, birthday cake and light refreshments.