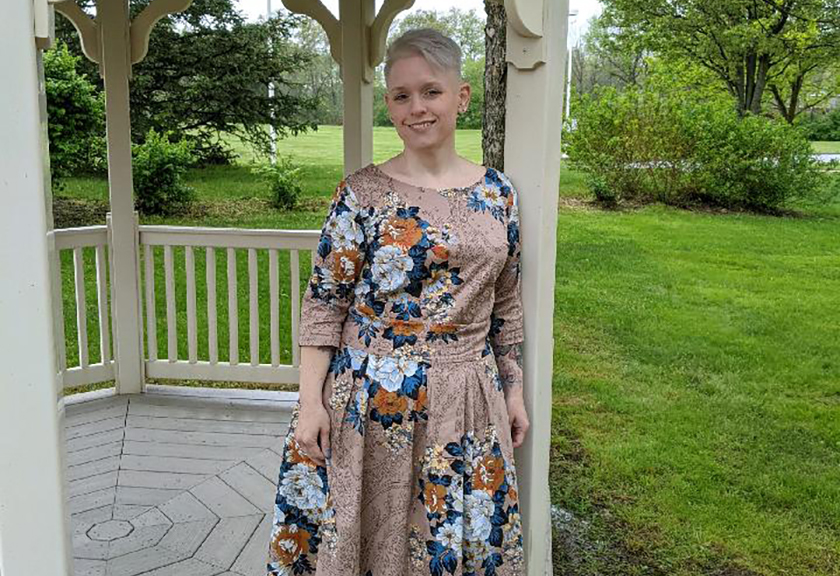 Westmoreland Grad Benefits From Cal U Tuition Discount
November 5, 2021
Youngwood, Pa.
Students who earn selected associate degrees at Westmoreland County Community College will pay 20% less for tuition when they enroll at California University of Pennsylvania.
Earlier this year, Westmoreland was the first community college to enter the Cal U Educational Alliance program.
"It was a deciding factor in my final decision," said Adrean Orsini, who graduated from Westmoreland in August with an associate degree in Psychology and transferred to Cal U. "The transition process to Cal U was seamless due to the wonderful transfer counselors at both schools."
Through the partnership, Westmoreland graduates who meet admissions standards will receive the tuition discount – 20% off the prevailing in-state tuition rate – when they enroll in any of Cal U's on-campus or 100% online certificate or bachelor's degree programs.
The discount applies to Westmoreland graduates who have earned an Associate of Arts (A.A.), Associate of Science (A.S.), Associate of Fine Arts (A.F.A.) or Applied Associate of Science (A.A.S.) in Early Childhood Education.
"We are always striving to build relationships that benefit our students," said Dr. Tuesday Stanley, president of Westmoreland County Community College.
"Whether they are transfer opportunities or business relationships to build the local workforce, we are focused on our students. This savings on tuition that Cal U is offering will assist our associate degree students in making their bachelor's degree a reality."
Orsini plans to attend graduate school and wants to become a licensed therapist.
"The educational alliance agreement is a great resource that enabled me to focus on my studies instead of the financial worries of attending college. In turn, I've done very well in all of my courses and feel better prepared to accomplish my goals and start my career," Orsini said.
The agreement also includes a provision for dual admission, which allows eligible Westmoreland students who have earned at least 15 credits at the community college to apply for admission at Cal U. With dual admission, current Westmoreland students can take advantage of additional engagement opportunities and benefits at Cal U, even before they complete their associate degree.
Westmoreland students who are interested in this program should contact the transfer counselor.