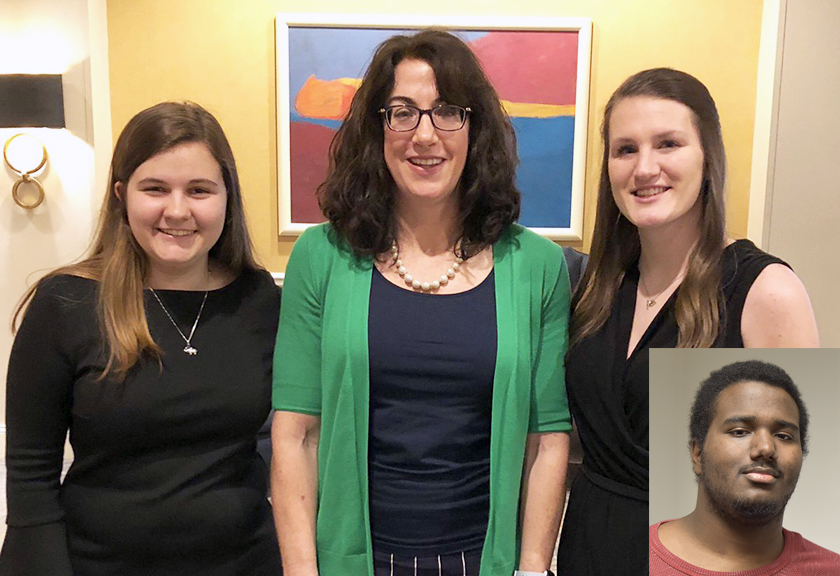 Students Named to 2018-2019 Pennsylvania All-Academic Team
April 15, 2019
Harrisburg, Pa.
Three ambitious Westmoreland County Community College students were honored recently at the 25th annual Pennsylvania Commission for Community Colleges All-PA Academic Transfer Team Awards and Recognition Dinner in Harrisburg.
Lauren Felix, Megan Polash and Bradley Dupree were among 47 outstanding community college scholars from across the state who were recognized.
Pennsylvania's community colleges partner with the PA State System of Higher Education universities to provide scholarships to the honorees, who completed at least 36 credits and have a GPA of 3.5 or higher.
Felix plans to attend Indiana University of Pennsylvania. The Derry native, who serves as the Phi Theta Kappa (PTK) honor society chapter secretary, also played basketball for the Wolfpack. She plans to major in Accounting and Finance at IUP before earning a master's degree.
Polash, of Youngwood, plans to enter the workforce as a forensic science lab technician upon graduation. She is a PTK member and volunteers with the Girl Scouts.
Dupree, of North Huntingdon, is an online student at Westmoreland. He is also a PTK member and plans to earn a bachelor's degree in Computer Science.